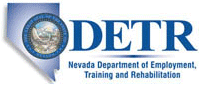 Job Information
Cleveland Clinic

Driver Full-Time

in

Las Vegas

,

Nevada
Job Summary:
Transports personnel, bulk supplies, and mail between main campus and annex building.
Responsibilities:
Provides World Class Customer Service while providing safe and efficient transportation to Hospital Patients and Employees.

Maintains a clean and efficient transportation vehicle.

Transports personnel as scheduled with timely arrival at designated pickup locations between Main Campus and Annex Building.

Develops liaison with those requesting transportation, providing accurate information for pickup times and locations so there is no miscommunication.

Performs other transports on campus and off-property as required and/or requested, i.e. WFHC, nearby hotels, etc.

Remains flexible for spontaneous pickup requests and pickup locations.

Performs daily preventative maintenance of assigned vehicle completing maintenance checklists.

Oversees maintenance records and upkeep of multiple company vehicles.

Transports incoming US postal mail and inner-office mail between sites at prearranged and scheduled times.

Contributes to and supports the organizational directives and goals.

Other duties as assigned.
Education:
High School Diploma or GED.
Certifications:
Commercial Driver's License (CDL) obtained during 90 day introductory period

No points preferred and never to exceed 4 points total allowable.

Maintain eligibility of insurability as determined by CCF's insurance carrier's requirement to operate a company vehicle.

Meets security clearance for confidential information.
Complexity of Work:
All employees are expected to meet the standards of performance outlined in the Organizational-Wide Competencies listed below as applied to the position:

World Class Service Orientation: Includes attitude, behavior, interpersonal skill, and problem solving that enable an employee to respond to internal and external customer needs and expectations in a positive manner.

Adaptability: Includes teamwork and flexibility needed to fulfill job responsibilities including adapting to changes in work environment and accepting supervisory feedback.

Efficiency and Effectiveness: Includes quantity and quality of desired work, as well as organization skills necessary to perform successfully.

Essential Job Requirements: Includes adherence to all relevant policies, procedures, and guidelines affecting the work environment, including maintenance of required competencies and communication skills.

Supervisory Responsibilities (if applicable): Includes overall accountability for assigned work group relative to operational goals, personnel requirements, and budgetary constraints.

Note: The above stated duties are intended to outline those functions typically performed by individuals assigned to this classification. This description of duties is not intended to be all inclusive nor to limit the discretionary authority of supervisors to assign other tasks of similar nature or level of responsibility.
Work Experience:
Experience in a similar position, preferred.

General computer knowledge.

Non-Smoker.

Must have good oral, written communications and interpersonal skills sufficient to document activities and reports.

Ability to follow verbal and written directions.

Ability to maintain a high level of confidentiality.
Physical Requirements:
Essential Duties: Demonstrates ability to withstand prolonged periods of operating a motor vehicle. Respond to requests for assistance and spontaneous transportation pick-ups. Requires some lifting of bulk items and mail bins. Document daily activity and incidents, if applicable.

Physical Duties: This position requires frequent sitting and driving a vehicle for an extended period of time. Must have good coordination and vision. Frequent talking and listening is required for open and effective communication. Typical physical demands include ability to assist any physically challenged personnel and lift mail bins and boxes up to 50 lbs.

Working Conditions: The majority of the time the employee will spend inside the company vehicle outdoors and commuting between the main campus and the annex building. Will be subjected to inclement weather driving conditions. Potential exposure to blood and blood borne pathogens is minimal while performing this job function.

Ability to function in inclement weather conditions.
Personal Protective Equipment:
Latex gloves on hand in vehicle. Seat belt required to be worn at all times.

Follows Standard Precautions using personal protective equipment as required for procedures.
The policy of Cleveland Clinic and its system hospitals (Cleveland Clinic) is to provide equal opportunity to all of our employees and applicants for employment in our tobacco free and drug free environment. All offers of employment are followed by testing for controlled substance and nicotine. Job offers will be rescinded for candidates for employment who test positive for nicotine. Candidates for employment who are impacted by Cleveland Clinic's Smoking Policy will be permitted to reapply for open positions after 90 days. Decisions concerning employment, transfers and promotions are made upon the basis of the best qualified candidate without regard to color, race, religion, national origin, age, sex, sexual orientation, marital status, ancestry, status as a disabled or Vietnam era veteran or any other characteristic protected by law. Information provided on this application may be shared with any Cleveland Clinic facility.
Cleveland Clinic is pleased to be an equal employment employer: Women/Minorities/Veterans/Individuals with Disabilities