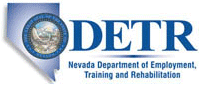 Job Information
Southern Glazer's Wine and Spirits

DWT- (Driver Warehouse Trainee) Night Warehouse

in

Las Vegas

,

Nevada
Job Description
POSITION OVERVIEW:
Prepares orders for shipping, receiving, storage and delivery to customers; stocks and stores product; pulls and issues product; deliver product to customers.
GENERAL ACCOUNTABILITIES:
• Load and unload cases of wine/spirits product within a warehouse facility
• Utilize hand trucks, forklifts, hoists, conveyors, or other handling equipment to move material to and from trucks and within or between storage facilities
• Reads invoices, shipping memos, pick-up slips and other records to guarantee accuracy, completeness and proper condition of all orders delivered
• Completes replenishments, pulls same day and will call orders using computer system
• Drive established route to deliver wine, spirits, beer and non-alcoholic beverage products to assigned customers
• Deliver cases which may include use of hand truck, ramps, stairs or other function in the movement of cases
• Handle and process COD deliveries and collects cash as required
• May be asked to perform other duties not mentioned
Qualifications
MINIMUM QUALIFICATIONS:
• Possess a valid, current Class B or A Nevada driver's license and acceptable DMV record
• Must be at least 21 years of age
• 1-2 years commercial vehicle driving experience
• High School Diploma or equivalent
• Basic ability to read, speak, write and comprehend the English language to perform essential job duties
• Ability to repetitively push, pull and lift 50-75 pounds
• Must be able to stand, sit, bend and climb on a regular basis
PREFERRED QUALIFICATIONS:
• One-two years of warehouse experience in a distribution environment
• Familiar with warehouse management systems for tracking case volume and product placement within warehouse facilities
• Shipping/receiving, general warehouse and packaging skills
• Must be able to operate forklift, order picker, pallet jack or other PMHV equipment and attachments/accessories
Please note that the Company has determined that this is a safety sensitive position. Thus, the position will require pre-employment marijuana testing.
ReferenceNumber: LAS00000443
Category: Warehouse
JobType:
JobIndustry:
Request Priority Protected Veteran Referrals
EOE Protected Veterans/Disability