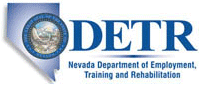 Job Information
University of Phoenix

Economics Graduate Part-Time Faculty

in

Las Vegas

,

Nevada
Economics Graduate Part-Time Faculty
General Information
Location:
US-NV - Las Vegas
Position Type:
Part Time
Virtual Eligible:
No
Job Category:
Academic Affairs
Ref #:
2959
College/School:
School of Business
Description and Requirements
Overview
The candidate who is hired for this part-time position will be required to teach at our local campus in Las Vegas, NV. This is not a virtual or online course. Only candidates that are able to teach at this specific campus location should apply.
Did you know you could teach for our university without leaving your current job? At University of Phoenix, our flexible class schedules mean you can teach for us part-time without interrupting your full-time career. That's because we want faculty members who are active in their fields and bring real-world experience to the classroom.
Today's highly competitive job market means an education that prepares students for work is more important than ever. University of Phoenix School of Business offers associate, bachelor's and master's degree programs that prepare students to be creative problem solvers for the new economy. Covering a wide range of business disciplines — marketing, human resources, finance, entrepreneurship, project management and more -- our curricula is designed to offer academic quality and professional relevance, while also addressing needs within U.S. businesses. Our coursework helps students develop skills important to job success, such as idea development, analytical thinking, planning and effective communication. School of Business degree programs are taught by practitioner faculty who average 23 years of business experience and includes chief executive officers, chief financial officers and company presidents.
Responsibilities
As a faculty member you'll be challenged with adding your professional expertise to instruct a curriculum which is centrally developed with specific learning objectives.

Provide timely and detailed feedback on a weekly basis and offer student support via classroom, phone, and email.

Utilize classroom learning system technology (provided by university), the Internet, and Microsoft Office software.

Perform other duties as assigned or apparent.
Please click link below to see course description
http://www.phoenix.edu/courses/eco561.html
Qualifications
REQUIRED KNOWLEDGE, SKILLS, AND ABILITIES:
MUST meet one of the numbered pathways below, as well as any applicable clarifications stated, (including education, area of study and previous work experience, including minimum number of years and types of experience): Doctorate in Economics or Economics related field.

Doctorate in Business AND 15 graduate semester credits in Economics or Economics related field.

Doctorate in Business AND 2 or more years of professional experience in Economics or Economics related field AND currency.

Doctorate in any area AND 18 graduate semester credits in Economics or Economics related field.

Doctorate in any area AND 5 years of teaching experience in Economics or Economics related field AND 15 graduate semester credits in Economics or Economics related field AND meaningful research/scholarship in Economics or Economics related field. Teaching at UOPX in the related field can count towards the teaching experience requirement.

Masters or higher in any area AND 5 or more years of managerial experience in Economics or Economics related field AND currency.
ADDITIONAL CLARIFICATIONS:
Degrees must be from a regionally accredited institution.

Currency: 2 years of relevant professional experience within the last 5 years when using work experience (including teaching) to qualify. Professional work experience AND/OR college-level teaching experience directly related to the content area can be used to meet the currency requirement.

Consultancy/Home-based Businesses: If candidates' experience primarily comes from consultancy or a home based business, additional information may be requested for verification; otherwise, consulting and/or home-based businesses may only be used towards the currency requirement when using work experience to qualify.

Faculty candidates applying to teach in graduate level programs are not required to have a record of scholarly activity within the discipline they will teach. After being hired, faculty will be required to do so.
Within 30 days of being hired, faculty teaching graduate level courses must document in their university academic credentials record, a scholarly activity plan or a record of scholarly activity that conforms to Boyer's Model. Those submitting only a plan will then have 11 months to document the successful implementation of that plan.
As an Affirmative Action/Equal Opportunity employer, we particularly encourage applications from members of historically underrepresented racial/ethnic groups, women, individuals with disabilities, veterans, LGBTQ community members, and others who demonstrate the ability to help us achieve our vision of a diverse and inclusive community.
#LI-RD1
Apollo Education Group, Inc. and its subsidiary companies ("Apollo Education Group") are firmly committed to the concept and practice of equal employment opportunity and to providing a workplace and learning environment that is free from unlawful discrimination. As such, it is Apollo Education Group's policy not to discriminate against any employee (Faculty or Staff) or applicant for employment on the basis of age, citizenship, color, creed, disability, ethnicity, familial or marital status, gender, gender identity, genetic information, national origin, pregnancy, race, religion, sexual orientation, veteran status, or any other status or characteristic protected by applicable federal, state, or local law. This policy applies to all terms, conditions, and privileges of employment including, but not limited to, recruiting, hiring, placement, training, educational assistance, transfer, promotion, leaves of absence, evaluation of performance, rate of pay or other forms of compensation and benefits, social and recreational programs, employee facilities, disciplinary action, and termination. An individual's employment, and future changes in work assignments, shall be based entirely on the individual's ability, education, training, relevant experience, performance, and other valid job requirements.