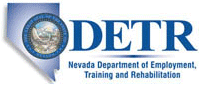 Job Information
Kirkland's

Equipment Operator - Forklift

in

Las Vegas

,

Nevada
The driver operates a Forklift to move inventory throughout the building according to the task assigned. They use a handheld scanner to record inventory movements and to receive replenishment and other tasks.
Ability to pass approved Forklift Operator training

Ability to operate a Forklift in a safe manner

Ability to work under times lines and schedules

Ability to use RF

Ability to perform daily equipment checks

Operation of the equipment in a safe and trained manner

Accurately recording LPN moves on the HJ scanner.

Understanding and implementing replenishment and staging functions and procedures as directed.

Assist team in moving and staging of products for picking, loading and unloading.

Utilizes HJ scanner to record inventory moves and receive task.

Assist in other areas of the DC as needed.

Possess a valid, up-to-date Operator's license issued by the company.

Operation of the equipment in a safe and trained manner

Ability to understand written and/or oral instructions.

Must be easily trainable and a quick learner.

Must be able to work in a fast pace environment.

Verbal communication skills are needed to discuss issues and/or solutions to problems.

Must be able to work with others in a team environment.

Must have a cooperative, willing attitude toward additional tasks.

Ability to be stand and work on concrete floor for extended periods of time

Ability to work extended work hours as needed or during peak weeks

Above average coordination, including eye-hand, hand-foot and balance
Job ID: 2020-12176
External Company Name: Kirkland's, Inc.
External Company URL: www.kirklands.com
Street: 6335 North Hollywood Blvd