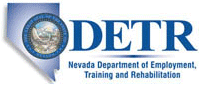 Job Information
UnitedHealth Group

Facets Workflow Configuration Analyst - Telecommute

in

Las Vegas

,

Nevada
Energize your career with one of Healthcare's fastest growing companies.
You dream of a great career with a great company – where you can make an impact and help people. We dream of giving you the opportunity to do just this. And with the incredible growth of our business, it's a dream that definitely can come true. Already one of the world's leading Healthcare companies, UnitedHealth Group is restlessly pursuing new ways to operate our service centers, improve our service levels and help people lead healthier lives. We live for the opportunity to make a difference and right now, we are living it up.
This opportunity is with one of our most exciting business areas: Optum – a growing part of our family of companies that make UnitedHealth Group a Fortune 6 leader.
Optum helps nearly 60 million Americans live their lives to the fullest by educating them about their symptoms, conditions and treatments; helping them to navigate the system, finance their healthcare needs and stay on track with their health goals. No other business touches so many lives in such a positive way. And we do it all with every action focused on our shared values of Integrity, Compassion, Relationships, Innovation & Performance.
You'll enjoy the flexibility to telecommute* from anywhere within the U.S. as you take on some tough challenges.
Primary Responsibilities:
Understandhow various components in Facets fit together so claims pay correctly

Utilizeknowledge of claims, workflow and requirement documents to gather details tocreate/update applicable workflow configuration elements

Collaboratewith stakeholders to gather, assess, interpret and document customer needs andrequirements

Identifyand analyze issues to provide solutions

Designand configure Workflow and PCA in Facets

Researchclaims issues to determine configuration gaps, update configuration asapplicable

Auditconfiguration against benefit plan requirements / EOC, etc, verify configurationfollowing source documentation

Workwith minimal guidance and supervision

Serveas a resource to other team members

Consistentlymeet established productivity, schedule adherence, and quality standards whilemaintaining expected attendance.
You'll be rewarded and recognized for your performance in an environment that will challenge you and give you clear direction on what it takes to succeed in your role as well as provide development for other roles you may be interested in.
RequiredQualifications:
2+years' experience working with Workflow/PCA configuration, claims issueresolution or other areas of Facets configuration

2+years' experience working with Facets database tables and configuration

Proficiencyin Microsoft Word, Excel, and Outlook.

Computerproficiency including, but not limited to, ability to learn new computer systemapplications.

Abilityto multi-task.

Excellentoral and written communication skills.

Abilityto work in a fast-paced, dynamic, rapidly changing environment.

Strongaptitude for working in a production driven environment.

Mustbe a self-starter and able to work independently.

Constantlymeet established productivity, schedule adherence, and quality standards whilemaintaining good attendance

If you need to enter a work site for any reason,you will be required to screen for symptoms using the ProtectWell mobile app,Interactive Voice Response (i.e., entering your symptoms via phone system) orsimilar UnitedHealth Group-approved symptom screener. When in a UnitedHealthGroup building, employees are required to wear a mask in common areas. Inaddition, employees must comply with any state and local masking orders
PreferredQualifications:
2+years' health insurer experience with analysis or configuration ofWorkflow/PCA.

2+years' health insurer experience handling providerbilling/co-payments/co-insurance

2+years' health insurer experience resolving provider claim issues

Experiencewith Medicare medical benefit plans

Facetsconfiguration experience

Experiencewith COSMOS or UNET or NICE

Experiencebuilding and running SQL queries using tools such as MS Access, Query Builder,or similar

Knowledgeof supporting tools from Trizetto and other vendors such as CMU or similarapplications
SoftSkills :
InterpersonalSkills - ability to deal and work with people with different backgrounds.Demonstrated ability to build and maintain long term internal businessrelationships.

Decision-MakingSkills - capable of arriving at the appropriate decisions after weighing thepros and cons of all the options.

CommunicationSkills - excellent verbal and written communication skills in addition be agood listener to give value to the opinion and suggestion of others.

Accountability– Takes ownership of tasks, performance standard and quality results. Maintains necessary attention to detail toachieve high level performance.

ProblemSolving - Solution Driven Approach Skills - demonstrate ability to reviewproblem, troubleshoot root cause issues and determine path to resolution.

Flexible- Able to work effectively in a changing environment and contribute innovativeideas.

Accuracy and Efficiency - Excellent time management andorganizational skills balancing multiple priorities. Accurate when processingdetailed tasks while meeting deadlines.

Self-starter,able to independently, drive work and prioritize work with minimal oversight.
At UnitedHealth Group we're rewriting the way health care gets done for millions. Be part of something daring and bold while doing your life's best work.(sm)
OptumCare is committed to creating an environment where physicians focus on what they do best: care for their patients. To do so, OptumCare provides administrative and business support services to both owned and affiliated medical practices which are part of OptumCare. Each medical practice part and their physician employees have complete authority with regards to all medical decision-making and patient care. OptumCare's support services do not interfere with or control the practice of medicine by the medical practices or any of their physicians.
*All Telecommuters will be required to adhere to UnitedHealth Group's Telecommuter Policy
Diversity creates a healthier atmosphere: OptumCare is an EqualEmployment Opportunity/Affirmative Actionemployers and all qualified applicantswill receive consideration for employment without regard to race, color,religion, sex, age, national origin, protected veteran status, disabilitystatus, sexual orientation, gender identity or expression, marital status,genetic information, or any other characteristic protected by law.
OptumCare is a drug-free workplace. Candidates are required topass a drug test before beginning employment
Key words: Facets Benefit Configuration Analyst, Facets, Claims, Workflow, Telecommute