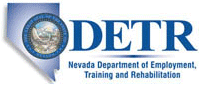 Job Information
Amentum

Facility Maintenance Custodian, Lead

in

Las Vegas

,

Nevada
Job Summary
Purpose and Scope:
Under limited supervision, the incumbent as a working lead, cleans and maintains, in an orderly condition, the designated areas in office buildings and related work and storage areas. Successful completion of the duties of this position contributes to the attractiveness, safety and functionality of the facility.
Essential Responsibilities:
Working under direction of the Facility Manager, the incumbent will maintain building interior office/work spaces/common areas in a clean and orderly condition. 2. The employee removes trash, sweeps, mops, vacuums, dusts, cleans, washes, waxes and buffs floors, hallways, storage/warehouse areas, restrooms, windows, kitchen areas and associated spaces. 3. Performs minor maintenance and repairs on facility infrastructure and equipment including, but not limited to, plumbing, carpentry, touch-up painting, drywall/plaster, toilets, locks, water purifier, air filters, and lighting fixtures, schedule/coordinate appointments with maintenance vendors for facility repairs/maintenance. 4. Maintains an adequate inventory of hygiene/cleaning supplies to meet routine requirements. 5. May pickup/deliver parts, supplies and equipment. 6. Manage and assess the work schedule and daily duties of Facility Maintenance Custodians.
Perform all other position related duties as assigned or requested.
Minimum Requirements
Employee must have three years custodial experience including skills in the proper selection and application of cleaning solutions, and other materials, and in the operation of custodial equipment. Possess one or more years' experience performing light maintenance and repairs as listed in the Responsibilities described above. Must be proficient in the use of hand and light power tools. Must have experience in establishing and maintaining inventory stock levels of job-related supplies. Possess a valid, state issued driver's license. Incumbent must qualify for and maintain a government security clearance, and access requirements to assigned customer facility(s).
Work Environment, Physical Demands, and Mental Demands:
Work is performed in a business office/work space/warehouse environment that is lighted, heated and ventilated. While performing the duties of this job, the employee is regularly required to stand; use hands to touch, handle, or feel; and talk or hear. The employee frequently is required to walk; reach with hands and arms; and stoop, kneel, crouch, or crawl and work in tiring and uncomfortable positions. Frequently lifts items weighing 15-25 pounds and occasionally in excess of 45 pounds. The employee is frequently exposed to moving mechanical parts, extreme heat, and vibration. The employee is occasionally exposed to wet and/or humid conditions; high, precarious places; fumes or airborne particles; outside weather conditions; extreme cold; and risk of electrical shock. Employee may be required to wear gloves, hard hat or eye protection and other personal protective equipment needed for safe completion of assigned tasks.
Preferred Qualifications
Local candidates referred (no relocation offered).
Active Top Secret security clearance.
EOE including Disability/Protected Veterans. If you are an applicant with a disability that requires a reasonable accommodation to complete any part of the application process, or are limited in the ability—or unable to use—the online application system and need an alternative method for applying, you may contact our Reasonable Accommodation Helpline at 1-888-877-3181 or 301-944-3299 or email itsupport@amentum.com for assistance. In order to address your request, the following information is needed:
LP.SKU-D1.LIST
Upon receipt of this information we will respond to you promptly to obtain more information about your request.