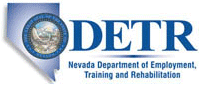 Job Information
Holcim (US) Inc.

Finish Blade Operator

in

Las Vegas

,

Nevada
Overview
PURPOSE
Responsible for the distribution of asphalt by operatingmachines equipped with blades to remove, distribute, level, or grade materials.
Responsibilities
KEY RESPONSIBILITIES
Demonstrates a commitment to communicating, improving and adhering to safety policies in all work environments and areas.

Operates equipment used to spread gravel base or shouldering material, shape and finish slopes and shoulders.

Prepare sub grade class for concrete curb and gutter, and asphalt paving.

Drive and maneuver equipment in successive passes over working areas to remove topsoil, vegetation, and rocks, and to distribute and level work site.

Operate equipment in a safe manner while avoiding potential hazards and obstructions, such as utility lines, equipment, workers, and falling objects.

Maintains, services, repairs, adjusts, and tests machines, devices, and moving parts of equipment.

Performs visual and safety inspection of equipment.

May maintain appearance of equipment, proper air pressure in tires, proper fluid levels or perform minor repairs as needed.

Read and understand operating manuals, blueprints, and technical drawings related to equipment and project

Effectively communicates and coordinates equipment and crew activities through verbal and hand signals.

Collaborates with managers, contractors, engineers, at work sites.
RELATIONSHIPS WITH OTHER JOBS
Ability to communicate with managers, co-workers, subordinates, and contractors in a professional manner.
Qualifications
KNOWLEDGE, SKILLS & ABILITIES
Required Education: High School diploma/GED
Required Work Experience: 3-5 years related experience;
Additional Requirements: Valid driver's license
Licenses Preferred: CDL preferred
Position TypeHourly Full-Time
of Openings1
Requisition ID2018-5464
CategoryOperations
Product LineUS - Asphalt, Paving & Construction (A,P,C)
Job LocationsUS-NV-Las Vegas
CompanyAggregate Industries Management, Inc.
EOE/M/F/Vet/Disabled