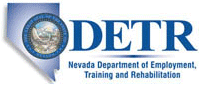 Job Information
POWDR

Food & Beverage Cashier

in

Las Vegas

,

Nevada
COMPANY AMBITION AND MISSION STATEMENT
Our Ambition: To be Vegas' year-round backyard escape for discovering adventure in the mountains. Our Mission: Deliver memorable experiences. Enhance people's lives. Have fun doing it.
This individual will work to ensure efficient and friendly customer service, with a focus on quality food service .
ESSENTIAL DUTIES & RESPONSIBILITIES:
The Food and Beverage Cashier is primarily responsible is to facilitate the sale of food and beverage items to guests. Applicant should have a good working knowledge of the resort and food & beverage department, all in an effort to satisfy and exceed guest expectations. Responsible for daily sales and information on all Lee Canyon Food Beverage products. Perform accurate cash handling and follow proper departmental procedures as designated by management. Communicate in a pleasant and courteous manner to our guests and fellow employees. Maintain sufficient supplies and perform daily cleaning of Food and Beverage area. Adhere to departmental and company written and verbal policies and procedures as designated by management. Resolve Food and Beverage guest problems. When appropriate, handle guest concerns and suggestions. Identify personal strengths and weaknesses through self-assessment and ongoing feedback from management team. Participate in self-improvement/development programs. Cross-train and work in all areas and locations of product sales and services. Individual must exhibit the ability to think on their feet and come up with solutions for everyday problems Assist in all base area activities which may include snow removal and trash removal. Strict adherence to all State and Federal employment laws, Company Policies and Safety Standards.
PREFERRED EXPERIENCE:
Must be 18 years or older High School diploma or equivalent Cash handling experience Experience working in a guest relations job is preferred Ability to communicate (both written and orally) in English Work Holidays and Weekends (Required) Bilingual is a PLUS
PHYSICAL DEMANDS:
*Must be able to lift 20 lbs and carry 50 yards. *Must be able to work in a standing position for up to (8) hours. *Must be able to work outside in temperatures below 32 degrees for up to (1) hour. *Ski and/or snowboard experience/ability: Must have at lease NONE to BEGINNER.
Equal Opportunity Employer Minorities/Women/Protected Veterans/Disabled