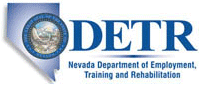 Job Information
US Ghost Adventures Inc.

Ghost Tour guide (Las Vegas)

in

Las Vegas

,

Nevada
Get paid to tell scary stories with this Fun & Flexible, Part Time Job!
US Ghost Adventures, a national tour operation is seeking energetic storytellers to lead 90-minute walking tour groups downtown. This part time position is ideal for self-motivated candidates looking for a fun way to make extra income in the evenings.
Job Details & Requirements:
Compensation is $50 per tour plus cash tips.

Walking tours last approximately 90 minutes, covering about one mile of ground, and have anywhere from 2 to 35 guests. Guides must have the ability to walk/stand for the tour duration.

Qualified candidates must be skilled in both customer service and public speaking.

Tours operate year-round, seven days a week.

Guides must be available to work a minimum of three nights per week, and be willing to commit for one year. Weekend availability may be required.

For scheduling, guides must be able to provide their availability to work 3 to 4 weeks in advance.

Applicants must reside near downtown (within 15 miles) and have reliable transportation.

If required by the city, applicants must possess or be willing to attain a tour guide license in accordance with the city requirements.
The process is simple, and divided into five parts:
If this is a fit for you, contact us and tell us why we should hire you to join our ghost tour team. State your availability and any experience with leading groups of people or public speaking

Virtual interview

Contract completion

Training: Our training process is designed to prepare candidates for success.
A) You'll learn the route and material. Practice reciting the stories out loud, either by recording yourself or in front of friends. Walk the tour route and visit the locations in person. You will attend in person training sessions and may shadow tours. You will have four weeks to learn the material.
B) Once you can recite the stories, you will be tested by delivering a tour to our staff.
Onboarding. When you pass your test, you will be set up in our booking system and scheduled. Your first tour will be supervised. Once you give a successful supervised tour, you're hired!
Tour guides are expected to follow all policies and procedures, communicate with scheduling staff, and must never be late or miss a tour. Taking care of the guests is a top priority.
Serious candidates should email tourmanager[at]iworksllc.com with their resume and cover letter stating why they would be a good fit for this role. Please state your availability and any experience with leading groups of people or public speaking.
We want all of our staff to love what they do, and to love working with us. We are excited to meet you and hope you have what it takes to join US Ghost Adventures!
Job Type: Part-time
Salary: $25.00 /hour