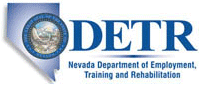 Job Information
Plaza Hotel & Casino

GUEST EXPERIENCE MANAGER

in

Las Vegas

,

Nevada
GUEST EXPERIENCE MANAGER
About the Organization
The Plaza Hotel and Casino redefines Downtown Las Vegas luxury and creates a perfect combination of comfort and sophistication. Anchoring the Fremont Street Experience, the Plaza has been an iconic hotel in Downtown Las Vegas for the past 40 years and a recent property reinvention has allowed the Plaza to retain its classic Las Vegas charm and embrace a new world look. Boasting real values, real people and classic fun.
Description
POSITION SUMMARY: The Guest Services Manager is a key player in managing the day-to-day operations of the Plaza Hotel & Casino. This role creates engagement around guest service by delivering an authentic and elevated experience for a variety of guests.
This position leads the guest services function at the Plaza Hotel & Casino while partnering with departments and management. The Guest Services Manager will develop a strategic plan to draw-out and communicate the essence of Plaza Hotel & Casino through delivering exceptional guest experiences to drive internal employee engagement and increase revenue. All duties are to be performed in accordance with departmental and company policies, practices, and procedures
Top 5 Specific Job Functions:
Manages the daily operations of Plaza Hotel & Casino's guest service department including managing employees in all areas of responsibility, including, guest rating sites including but not limited to Trip Advisor and execute the department's strategic plan

Provides recommendations and insight to the Plaza's Management on guest service gaps, trends, service recovery, and continuous improvement opportunities

Responsible for the development of service strategies and programs with visible metrics to promote the highest level of consistent guest service

Manages the guest relations for all guest-impact departments in accordance with the Company's service standards

Measures, analyzes and reports guest service satisfaction performance metrics from surveys and feedback
Other Specific Job Functions:
Partner with operating departments regular reviewing and analyzing data to generate action plans to address service deficiencies/goals in the area of process improvement, and training

Collaborate with divisional leaders in evaluating progress of specific service improvements as identified in department action plans

Partners with department leaders in creating guest service training programs

Develops and execute an arena-wide employee recognition program reinforcing guest service standards

Defines policies, procedures and best practices to advance the quality of guest service practices within the company

Manage Human Resources responsibilities for assigned department(s) to include: creating a work environment that promotes teamwork, performance feedback, recognition, mutual respect and employee satisfaction; quality hiring, training and succession planning processes that encompass the company's diversity commitment

Partners with management to make immediate decisions and communicate with the team in emergency situations

Ensures open communication between the client, tenants subcontractors, employees, and facility guests

Researches, reviews, and recommends equipment, materials, and supplies required for the Guest Services Department

Maintains inventory of related equipment and prepare budgetary input regarding the use of equipment in the Guest Services Department

Builds and maintains an effective working relationships with the departments and business partners for the Plaza Hotel & Casino to ensure quality guest service presentation and quality during events and private functions

Provides leadership and support as needed

Maintain and evaluate service standards based on completeness and timeliness

Communicate to the management regarding issues that may require further attention

Ensure departmental operations manual is kept current and accurately reflects the duties and functions of assigned employees

Perform other job related duties as requested
This job description in no way states or implies that these are the only duties to be performed by the employee in this position. It is not intended to give all details or a step-by-step account of the way each procedure or task is performed. The incumbent is expected to perform other duties necessary for the effective operation of the department.
Position Requirements
Required:
At least 5 years' experience in Hospitality or Training

Previous experience working with large groups of people/guests

Excellent customer service skills

Ability to lead and mentor a team

Have interpersonal skills to deal effectively with all business contacts

Professional appearance and demeanor

Work varied shifts, including weekends and holidays

High School diploma or equivalent

Able to effectively communicate in English, in both written and oral forms
Preferred:
Bachelor's degree in Business Administration, Hospitality and/or equivalent years of experience, and training

Experience in scheduling

Previous experience working in an entertainment facility

Previous experience working in a similar Hotel setting

Familiarity of Forbes Travel Guide standards and evaluation process

Luxury travel/hospitality experience a plus
CERTIFICATES, LICENSES, REGISTRATIONS:
Gaming Registration

Alcohol Awareness Card
The Plaza Hotel & Casino is an Equal Opportunity Employer. In compliance with the Americans with Disabilities Act, the Plaza Hotel & Casino will provide reasonable accommodations to qualified individuals with disabilities and encourages both prospective and current employees to discuss potential accommodations with the employer.
Location
PLAZA HOTEL AND CASINO
EOE Statement
We are an equal employment opportunity employer. All qualified applicants will receive consideration for employment without regard to race, color, religion, gender, national origin, disability status, protected veteran status or any other characteristic protected by law.
This position is currently accepting applications.