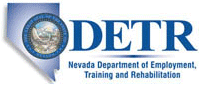 Job Information
Affinity Gaming

Human Resources Representative

in

Las Vegas

,

Nevada
Human Resources Representative
Location Primm Casino Resorts, Las Vegas, NV
Req # 4911
# of openings 1
Apply Now
The Human Resources Representative provides support to Human Resources daily functions with an emphasis in the front office areas as the first point of contact.
ESSENTIAL DUTIES AND RESPONSIBILITIES
Maintains a thorough knowledge of the policies and procedures of the property and Affinity Gaming; maintains confidentiality.

Assist Team Members with questions concerning basic policy. If unsure of an answer, consults with Human Resources management before providing and answer.

Responsible for all aspects of new Team Member onboarding

Contact applicants for pre-employment drug testing and process scheduling.

Provide information to new hires and Team Members on how to obtain required work cards/registrations.

Process applicants who have passed required pre-employment screenings and possess current/valid/non-expired proper work related cards/registrations.

Issue Team Member ID cards and name badges.

Data entry of new Team Members into ADP HRIS system.

Complete employer section of I-9 form within amount of time required by Federal law.

Participates and supports New Hire Orientation.

Interacts with Team Members, Guests and Vendors in a professional and upbeat manner.

Ability to accept performance feedback in professional manner.

Regular attendance to all scheduled shift is considered an essential function of the job.

Responsible for maintaining HR bulletin boards by posting pertinent information in a timely manner.

Assists with HR and other property events as needed.
​ EDUCATION/EXPERIENCE:
High school diploma or GED required. Minimum three years of experience in a Human Resources office in the hospitality industry strongly preferred.
LICENSES, CERTIFICATIONS OR REGISTRATIONS:
OTHER PROPERTY SPECIFIC DETAILS:
EMPLOYEE BENEFITS INCLUDE:
Health, Dental, Vision, 401K, PTO, Employee Discount Network, Meals, Celebrations, Awards and more....
MORE ABOUT THE COMPANY:
Headquartered in Las Vegas, we are a personable, loyal, and friendly company that shares a connection with each of our customers and employees. Every employee at Affinity Gaming is committed to enhancing our guests' satisfaction by building upon our relationships and offering high-quality service at a reasonable price. With 8 properties (five in Nevada, two in Missouri, and one in Iowa) we are dedicated to delivering a value-oriented product in a convenient, welcoming, and casual atmosphere.
DISCLAIMER:
This job posting is intended to describe the general nature of this position. It is not intended to be an exhaustive list of all responsibilities, duties and skills required. Employee benefits may vary by location, position, length of service and employment status.
Final candidates will be required to complete a drug test and background check. Many positions will require a state gaming license. Affinity Gaming is an equal opportunity employer. All qualified applicants will receive consideration for employment without regard to race, national origin, gender, age, religion, disability, sexual orientation, veteran status, or marital status.