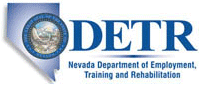 Job Information
Education Corporation of America

Instructor - Adjunct - Medical Billing and Coding

in

Las Vegas

,

Nevada
Description
Brightwood College fka Kaplan College is part of Education Corporation of America which owns and operates private accredited colleges across the United States as well as via the Internet from our corporate headquarters near Birmingham, Alabama. Our schools serve the needs of thousands of students while giving employers an educated and skilled workforce in the markets where we are located.
We provide educational opportunities in business, administrative, management, medical, technical and professional programs that are designed to prepare students for direct entry into the job market in the career areas of their choice. It is our goal to specialize in those areas for which the job growth potential is expected to be the highest. Our hallmark is personalized, practical, real-world instruction that best prepares the student for his or her future while meeting the needs of employers. And we pledge to accomplish that in an encouraging, resourceful and enabling atmosphere.
To learn more about our company, please click here:www.ecacolleges.com
As an Instructor, you will provide your students with the skills and knowledge necessary to obtain employment in their field of study. In our collaborative environment, you will prepare students with the knowledge, skills, and work habits for a successful career. You will work in a modern facility that includes spacious classrooms, student and staff lounges, business offices, a reception area and a reference library.
Requirements
Primary Responsibilities:
Present facilitative, well prepared, organized, and clear lectures and classroom activities consistent with the course syllabus and school policies.

Continually promote students' development and effective use of skills in areas such as critical and analytical thinking, evaluation, communication, professionalism, customer service, computation, problem solving, and decision-making.

Provide the student with timely information and feedback on his/her academic progress relative to quizzes, tests, homework and projects.

Maintain accurate, up-to-date records of student academic and attendance performance.

Possess a thorough knowledge and understanding of all school policies, and actively participate in their implementation and enforcement.

Follow all retention policies of the school to ensure students are in attendance.
Requirements:
Teaching experience preferred

Insurance & Coding certification preferred

5 years of related work experience in a hospital or medical office billing department.

Must be proficient with the use of computers to enter grades and attendance electronically

Must be able to develop and maintain excellent relationships with a diverse staff and student population

Ability to manage key metrics

Must possess excellent oral and written communication skills

Ability to multi-task in a fast paced environment

Consistently demonstrate the highest levels of integrity
Requisition Number: 222332340INPV1222151
Title: Instructor - Adjunct - Medical Billing and Coding
City: Las Vegas
State: NV
Post Date: 12/13/2016
Location: Brightwood College - Las Vegas