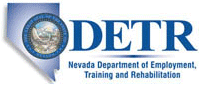 Job Information
Diamond Resorts International

Inventory Operations Lead Specialist

in

Las Vegas

,

Nevada
JOB SUMMARY
Under general direction, the Inventory Operations Lead Specialist is responsible for auditing and leading team members' assigned tasks as well as producing various reports and performing data analysis.
ESSENTIAL JOB FUNCTIONS
Generates reports, mines data, and prepares recording documents accurately and thoroughly for all Company resorts.

Conducts transactions in the property management system accurately and efficiently.

Trains, supports, and motivates Inventory Specialists.

Assist in developing Specialists' knowledge, skills, and abilities.

Acts as a back-up for the Specialists when they are absent or unavailable.

Audits the work of others and provides process improvement suggestions.

Assists management in developing standard area processes and procedures.

Completes all required Company trainings and compliance courses as assigned.

Adheres to Company standards and maintains compliance with all policies and procedures.

Performs other related duties as assigned.
EDUCATION

High School Diploma or equivalent. EXPERIENCE

A minimum one (1) year of experience in the business, management, and/or administration field required.

No supervisory experience required.

SUPERVISORY RESPONSIBILITIES

This position does not include any supervisory responsibilities. LICENSE & CERTIFICATIONS

This position does not require licenses or certifications. SKILLS & ABILITIES This position requires the capability to understand and follow both oral and written directions as well as knowledge and usage of correct business English and office practices. Must be able to communicate effectively with others, analyze and resolve problems, maintain effective working relationships, and interact successfully with internal and external customers.

Specific skills and abilities include, but are not limited to the following:

Proficient in accounting skills.

Computer proficiency in Microsoft Word, Excel and Outlook.

Understand how to develop and implement business strategies.

Ability to interpret and create policies, procedures and manuals.

Excellent customer service skills.

Proficient in time management; the ability to organize and manage multiple priorities.

Ability to take initiative and effectively adapt to changes.

Recognizes an emergency situation and takes appropriate action.

Able to establish and maintain a cooperative working relation.

Ability to interpret and create spreadsheets.

Able to use sound judgment; work independently, with minimal supervision.

Strong analytical and problem solving skills.

Able to perform a variety of duties, often changing from one task to another of a different nature, with impending deadlines and/or established timeframes.

Competent in public speaking.

Performs well with frequent interruptions and/or distractions.

Intermediate math skills.
Job: *Business Management
Title: Inventory Operations Lead Specialist
Location: Nevada-Las Vegas
Requisition ID: CC-0000VB