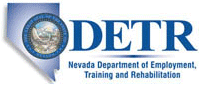 Job Information
PeopleReady

Journeyman Welder

in

Las Vegas

,

Nevada
As a Journeyman Welder, you will lead Apprentice Welders by using hand-welding, flame-cutting, hand-soldering, or brazing equipment to weld or join metal components. You'll pick the materials to join or cut and arrange them in an appropriate configuration before following a specific design or blueprint to build the desired product.
Responsibilities Include:
Unloading and bringing materials to the jobsite

Setting up welding leads and grounds Using one or more specific welding methods

Studying blueprints or project specifications in addition to calculating the dimensions of the parts being welded

Measuring and cutting weld material to desired lengths with a torch or electric saw Inspecting grooves, angles, or gap allowances, using micrometer, caliper, and precision measuring instruments

Resolving required equipment and welding method, applying knowledge of metallurgy, geometry, and welding techniques Laying out, positioning, and securing parts and assemblies according to specifications, using straightedge, combination square, calipers, and ruler
Qualifications
Two years of experience in welding and certification in one or more welding processes

Submerge arc/diametric certification preferred

Knowledge with measurements and takeoffs for pipe/structure components

Verifiable references to confirm your professional skills and experience

Strong work ethic ?Able to focus on details at all times

Able to lift 50 pounds in order to load and unload materials as well as carry needed tools to and from the jobsite ?Able to work in varying inside and/or outside temperatures, which may include heat (temperatures above 100 degrees) or cold (temperatures below 32 degrees), in addition to fumes, odors, dusts, gases, poor ventilation, etc.
#SKILLEDTRD
PeopleReady is an equal opportunity employer, and we value diversity. We do not discriminate based on race, religious affiliation, color, national origin, gender, age, marital status, sexual orientation, gender identity, veteran status, disability, or any other basis protected by law. We will get to know you and connect you with jobs that match your skills, experience and preferences. We work hard every single day to find jobs so each employee has opportunity and variety in their work.