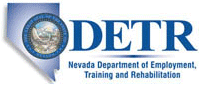 MGM Resorts International

Lead Enterprise Architect (Corporate)

in

Las Vegas

,

Nevada
Location:
Las Vegas, Nevada
Become one of the stars behind the show and become part of the world's most powerful entertainment brands. Our Company has one exciting mission: To entertain the human race.
Lead Enterprise Architect efficiently and effectively provides MGM Resorts International with sound design & architectural decisions by utilizing the most current and relevant enterprise designs. This function centers on translating the business strategy into an executable technology strategy, and designing production ready solutions in a speed-to-market format. Extensive knowledge of all seven layers of the Open Systems Interconnection (OSI) Industry standard technology model is core to the deep technical knowledge and expertise to perform this function. Armed with that knowledge, unique specialization occurs within segments of the enterprise architecture function, such as information/data, business and technical, to effectively design high quality production ready applications and solutions from the onset as well as leverage these solutions as stand-alone services to speed delivery in support of business partners. Leads the design and delivery of the high quality solutions/services, which accelerates and inculcates development in 30-60-90-day continuous delivery segments. This represents a significant departure from the waterfall software development life cycle methodology to a new market Extreme Programming (XP) speed-to-market development methodology. Another significant function of this position is to lead the design of these services and solutions with testing, reliability, supportability and high availability foremost to ensure reuse and high quality optimal delivery to business partners.
Participate in the development of enterprise-wide technology standards.

Participate in the formulation of the IT strategy through interaction with all information technology functions and affected business units.

Reserve current state and future state architectural models, keeping them up-to-date and relevant for active technology portfolio management.

Architect, design, develop & deliver production-ready technical solutions/services/specifications to speed-to-market new capabilities leveraging XP and other agile development methodologies.

Design, develop and implement information technology solutions/services that satisfy business needs and run efficiently and effectively in production. These solutions must be developed with testing, supportability and high availability foremost.

Architect, design and develop solutions/services with enterprise re-use in mind to inculcate 30-60-90 day delivery and speed-to-market cultural shift.

Analyze system performance, making recommendations where necessary, to assure optimal performance of business applications across the technology stack.

Stay current of new technology developments and examine opportunities to apply the new technology advancements where appropriate

Provide Junior Mentorship to developers to lift skills around accelerated delivery of new capabilities.

Break the plan, design, develop, implement, test and evaluation activities to create Junior Mentor/Mentee opportunities to lift the current skills of the development team.

Build Junior Mentor/Mentee developer plans to ensure the inculcation of this new software design and delivery capacity is seeded within the developers' knowledge base and operating fabric.

Continue to extend knowledge of technologies and their interplay/interoperability, with a true open-systems standards-based services oriented architecture.

Develop exit strategies to replace aging technology offerings with current new market capabilities to ensure currency, relevancy to business direction and prevent re-engineering of the enterprise architecture and technology models/strategy.

Drive knowledge, understanding and use through all levels of the technology organization.

Translate business strategy into technology strategy and maintain currency of Enterprise Architecture Models.

Continue to develop understanding of the business and successfully translate to the business technology concepts/capabilities in understandable business speak.

Partner with the business to ensure solution supports business in the immediate and future needs.

Update Enterprise Architecture models to ensure currency of the business.

Perform other work related duties as assigned.
Required:
Bachelor's degree in Computer Science or a related field; or equivalent experience.

At least 6 years of specialized experience in the design and development of production ready technical information technology solutions.

Excellent customer service skills.

Have interpersonal skills to deal effectively with all business contacts.

Professional appearance and demeanor.

Work varied shifts, including weekends and holidays.

High school diploma or equivalent.

Able to effectively communicate in English, in both written and oral forms .
Preferred:
Master's degree in Computer Science or a related field.

Previous leadership experience.

Previous experience in a similar resort setting.
MGM Resorts International develops, builds and operates unique destination resorts designed to provide a total resort experience, including first-class accommodations and dining, world-class entertainment, state-of-the-art meeting and convention facilities, and high-quality retail and gaming experiences.
With 77,000+ employees, the Company is one of the world's leading global hospitality and entertainment companies with 23 resorts. We're proud to be recognized for our commitment to being socially responsible, including an industry-leading diversity and inclusive culture, community engagement and philanthropy initiatives, and a commitment to environmentally sustainable approaches in development and operations.
While we operate leading resorts and amenities, ultimately it is the people of MGM Resorts who make the difference daily by providing the ultimate guest experience. We welcome you to join us.
If you are an individual with a disability and need a reasonable accommodation for any part of the application process, or in order to perform the essential functions of a position, please contact our Corporate Diversity and Disability Outreach department at 1-844-247-0370 or email talent@mgmresorts.com .
We are an Equal Opportunity Employer. We are also committed to protecting the privacy of visitors to our employment application site, including the protection of any personal information provided to us. For more information about MGM Resorts International, including our privacy policy at http://www.mgmmirage.com/privacy.htm and commitment to diversity and inclusion, please visit http://www.mgmresorts.com/ at http://www.mgmresortscareers.com/ careers.