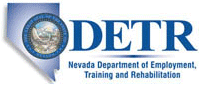 Job Information
Wells Fargo

Lending Manager 1

in

Las Vegas

,

Nevada
Job Description
Important Note: During the application process, ensure your contact information (email and phone number) is up to date and upload your current resume when submitting your application for consideration. To participate in some selection activities you will need to respond to an invitation. The invitation can be sent by both email and text message. In order to receive text message invitations, your profile must include a mobile phone number designated as 'Personal Cell' or 'Cellular' in the contact information of your application.
At Wells Fargo, we want to satisfy our customers' financial needs and help them succeed financially. We're looking for talented people who will put our customers at the center of everything we do. Join our diverse and inclusive team where you'll feel valued and inspired to contribute your unique skills and experience.
Help us build a better Wells Fargo. It all begins with outstanding talent. It all begins with you.
Wells Fargo's Consumer Lending businesses empower millions of customers to achieve their dreams every day. Whether it's buying a home, purchasing a car, funding a significant purchase, or making important daily credit card purchases, Consumer Lending provides important credit products and services that help our customers succeed. The group includes Home Lending, Auto, Credit Cards, Retail & Merchant Services, Personal Lending, Consumer Lending Control, and Consumer Lending Shared Services.
The Consumer Lending team partners with other businesses across Wells Fargo to create and deliver transformational experiences that help customers gain access to credit. The vision for the Consumer Lending business is to leverage technology and data to make it simple for customers to easily access credit when and where they need it. Consumer Lending serves customers across the country through our distribution network of more than 5,300 retail banking branches and Home Lending offices as well as online and digital channels.
This Lending Manager 1 position will be responsible for managing daily activities of direct report lending staff engaged in processing credit line increases, application status calls, application processing and sales effectiveness for consumer bank cards.
Position is responsible for the planning, coordination and monitoring of all daily workflows of the telephone and/or production credit unit.
• Managing unit and department workforce to ensure departments service level standards are met.
• Ensuring procedures are current and in compliance with Government and Bank Regulations.
• Planning for and providing coaching and training for team members.
• Analyzing workflow policies/procedures and recommending changes as appropriate.
• Promoting career growth of team members and actively working to build the skill base of the staff.
• Maintaining appropriate records and documents under specified security control.
• Creating and maintaining programs and reports.
• Assisting in recruitment, setting performance standards and writing/conducting performance reviews.
• Other duties as assigned.
SCHEUDLE:
This is a Tuesday through Saturday work week. Hours are 9:30 am - 6 pm Tuesday - Friday and 8 am - 4:30 pm on Saturday
*Schedule/hours subject to change based on business need.
*Important Reminder When Applying: Based on the volume of applications received, this job posting may be removed prior to the indicated close date.
As a Team Member Manager, you are expected to achieve success by leading yourself, your team, and the business. Specifically you will:
• Lead your team with integrity and create an environment where your team members feel included, valued, and supported to do work that energizes them.
• Accomplish management responsibilities which include sourcing and hiring talented team members, providing ongoing coaching and feedback, recognizing and developing team members, identifying and managing risks, and completing daily management tasks.
Required Qualifications
3+ years of lending experience

1+ year of team leadership or management experience
Desired Qualifications
Strong analytical skills with high attention to detail and accuracy

Excellent verbal, written, and interpersonal communication skills
Other Desired Qualifications
Experience working within Cards & Retail Services, CFS Loan Ops strongly desired

3+ years of credit underwriting experience including demonstrated ability to judgmentally decision credit requests.

3+ years of previous experience within a banking credit card call center/underwriting environment, managing varied workflows.

System experience including CUSP, CSS, FDR

Thorough understanding of banking/lending regulations and compliance requirements necessary.

Demonstrated strong people management skills required with ability to interact effectively with all levels of staff and management in an energetic and diverse environment.

Proven ability to train and motivate staff effectively.

Demonstrated track record in identifying inefficiencies and leading efforts to resolve and/or improve overall business processes.

Effectively manage various processes in a high volume work environment.

Proven capacity planning and forecasting experience as well as an effective and efficient process to track results

Demonstrated knowledge/background in underwriting including credit scoring, credit systems, credit bureaus and judgmental decisioning processes.
Street Address
NV-Las Vegas: 4425 Spring Mtn Rd - Las Vegas, NV
Disclaimer
All offers for employment with Wells Fargo are contingent upon the candidate having successfully completed a criminal background check. Wells Fargo will consider qualified candidates with criminal histories in a manner consistent with the requirements of applicable local, state and Federal law, including Section 19 of the Federal Deposit Insurance Act.
Relevant military experience is considered for veterans and transitioning service men and women.
Wells Fargo is an Affirmative Action and Equal Opportunity Employer, Minority/Female/Disabled/Veteran/Gender Identity/Sexual Orientation.
Company: Wells Fargo
Req Number: 5561032
Updated: 2021-01-21 13:41:21.442 UTC
Location: Las Vegas,Nevada