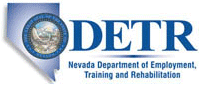 Job Information
Desert Radiologists

Mammo Tech Eastern 2:30 - 11:00

in

Las Vegas

,

Nevada
Mammo Tech Eastern 2:30 - 11:00
3920 S. Eastern, Las Vegas, NV 89119, 3920 S. Eastern, Las Vegas, Nevada, United States of AmericaReq #1217
Tuesday, February 16, 2021
PRACTICE OVERVIEW
Desert Radiology is committed to serving patients with prompt, quality healthcare. Founded in 1966, Desert Radiology has grown with the Southern Nevada community to become the area's chief resource for the highest quality diagnostic care. Our staff of radiologists, technical and support teammates promote a reassuring environment that relieves concerns and results in the best possible experience for our patients. Desert Radiology works closely with local area hospitals to deliver leading-edge diagnostic and interventional imaging. We are proud to partner with numerous Nevada hospitals. It is the combination of compassion, expertise and a commitment to providing the latest imaging technology that makes Desert Radiology the premier choice for outpatient imaging procedures.
POSITION SUMMARY
Desert Radiology in Las Vegas, Nevada is seeking a Mammography Technologist that willperform mammography procedures to assist in the diagnosis of disease or injury and assists the mammography supervisor in coordination of QC documentation.
POSITION DUTIES AND RESPONSIBILITIES
Performs mammography procedures as prescribed by a physician (which may include DEXA scans). Follows established techniques and methods in operating equipment and processing images. Ensures technical quality of images and exercises judgment in processing assigned work load. Practices radiation safety by applying ALARA (As Low As Reasonably Achievable) principles.

Prepares patients for mammography procedures. In doing so, escorts patients to dressing and mammography rooms and provides verbal and written instructions. Positions patient and adjusts equipment, selecting length and intensity for radiation exposure on an individual basis. Uses appropriate compression with due consideration to the particular circumstances of each case. Ensures safety procedures and universal precautions are used at all times.

Assesses the patient's previous exams/reports to include loading or digitizing outside studies, if available/applicable, prior to performing the mammography procedure. Reviews the referral form for each procedure and ensures accuracy of the referral in the system; accurately communicates the referral to the radiologist. For certain procedures, may administer medication as prescribed by a physician.

Performs related technical and/or administrative duties which include, but are not limited to:
§ Completing necessary paperwork and labeling images.
§ Reviewing scheduled patient appointments and contacting patient, via telephone, to confirm appointment date, time, location and any other pertinent information. Such as copayment amount and forms of payment accepted. Advises the patient of any preparations required for the procedure.
§ Coordinating the exam with other modalities.
§ Communicating "stat" results to referring physicians.
§ Performing all necessary functions relating to the RIS/PACS.
§ Assisting patient at all times (including on and off the exam table, and to and from a vehicle, if necessary).
§ Assisting the front office and scheduling staff with technical questions regarding mammography procedures.
§ Communicating with front office staff as to status of schedule.
Maintains adequate level of supplies in examination rooms and reorders as necessary. Ensures equipment is operating properly and contacts appropriate party for equipment repair in order to ensure safe and efficient examination of patients.

Actively participates in the quality-assurance monitoring and recording efforts of the department. Follows MQSA standards for film and processor quality. Assists the lead technologist in coordination and monitoring of Quality Control (QC) documentation and in duties related to ACR accreditation.

Continues to develop professionally; maintains registry and licensure and current knowledge of the mammography profession to ensure continued contributions to the patients, referring physicians, and the company.
DESIRED PROFESSIONAL SKILLS AND EXPERIENCE
This position calls for a highly organized individual as their role will require self-direction, flexibility, and a capacity to give and receive feedback graciously. Mammography Technologist should possess the following professional qualifications and personal attributes:
Knowledge of basic radiologic methods and techniques normally acquired through completion of twenty-four month radiologic technology training program and through Nevada State Mammography License

Knowledge of quality care and radiation safety standards for mammography (ALARA)

Knowledge and work experience necessary to independently conduct routine and specialized radiologic tests, to assist physicians with special techniques or procedures, and to become familiar with physician and department work methods and facility policies and procedures

Knowledge of and experience in using office equipment including telephone, fax, computer and photocopier

Knowledge of and experience in using radiology-related computer systems (RIS/PACS)

Interpersonal skills necessary in order to effectively interact with physicians, other facility staff, patients and families when providing instructions or responding to questions or exchanging patient-related information

Ability to maintain confidentiality of patient record information

Ability to complete 100 mammograms per calendar year as required by MQSA

Analytical skills necessary in order to conduct routine radiographic tests and review results for accuracy and quality, to verify patient information, to complete material for medical record, and to monitor supply levels

Ability to concentrate and pay close attention to detail when conducting or assisting with diagnostic radiologic procedures

Ability to lift a minimum of 60 pounds when assisting and positioning body parts or handling and transporting supplies
REQUIREMENTS
Current certification in cardiopulmonary resuscitation (CPR) recognized by the American Heart Association

Current American Registry of Radiologic Technologists (ARRT) registration.

Current licensure in mammography from the State of Nevada.
PHYSICIAL AND MENTAL DEMANDS
Position requires varied physical activities including sitting, walking, bending, reaching, lifting and stooping; requires eye-hand coordination, finger dexterity, and occasional lifting and/or carrying items; requires ability to lift a minimum of 60 pounds when assisting and positioning body parts or handling and transporting supplies. Position may be stressful at times.
Radiology Partners is an equal opportunity employer. We believe in creating and celebrating a culture of belonging and are committed to creating an inclusive environment for all teammates.
Other details
Job Family3B Technologist

Pay TypeHourly
Apply Now
3920 S. Eastern, Las Vegas, NV 89119, 3920 S. Eastern, Las Vegas, Nevada, United States of America