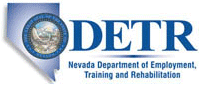 Job Information
UnitedHealth Group

Medicaid Community Outreach Internship - Las Vegas, NV

in

Las Vegas

,

Nevada
Welcome to one of the toughest and most fulfilling ways to help people, including yourself. We offer the latest tools, most intensive training program in the industry and nearly limitless opportunities for advancement. Join us and start doing your life's bestwork.(sm)
You never thought your career could help millions of lives. Well, here you can. As a Community Outreach & Marketing Intern, you'll utilize innovative strategies and programs to ensure access to health care coverage for the underserved and impact millions of lives. You'll use your energetic, empathetic approach to marketing and add value to our team. Through community marketing and outreach efforts, you will have direct impact on membership growth and retention. You'll use your creativity, strategic lens and outspoken attitude to be part of an elite team to rewrite the history of UnitedHealth Group . Join us and start doing yourlife's best work.(sm)
Primary Responsibilities:
Work on the Medicaid Outreach team supporting the needsof partners in Nevada

Research and assist in formulating a ROI on selectsponsorships through the Nevada Territory

Establish new relationships and maintain existing ones

Share our mission to help people live healthier lives,throughout the communities we service

Create educational and sales events within our targetedpopulation

Execute, plan and coordinate resources (i.e., Vendors,Partners, etc.) to ensure a successful event

Responsible for meeting or exceeding targeted growth,retention, and enrollment expectations within assigned territory
You'll be rewarded and recognized for your performance in an environment that will challenge you and give you clear direction on what it takes to succeed in your role as well as provide development for other roles you may be interested in.
Required Qualifications:
Currently pursuing a bachelor's degree in marketing, communications, public health, healthcare administration or another related field from an accredited college / university during the duration of the internship. Internships are not intended for graduating seniors

Minimum 3.00 cumulative GPA

Must be eligible to work in the U.S. without company sponsorship, now or in the future, for employment-based work authorization (F-1 students with practical training and candidates requiring H-1Bs, TNs, etc. will not be considered)
Preferred Qualifications:
Knowledge of CMS (Center for Medicare and Medicaid Services) Marketing rules and regulations

Bilingual in English and Spanish

Ability to travel within territory as needed to partner and clinic sites
Careers at UnitedHealthcare Employer & Individual. We all want to make a difference with the work we do. Sometimes we're presented with an opportunity to make a difference on a scale we couldn't imagine. Here, you get that opportunity every day. As a member of one of our elite teams, you'll provide the ideas and solutions that help nearly 25 million customers live healthier lives. You'll help write the next chapter in the history of health care. And you'll find a wealth of open doors and career paths that will take you as far as you want to go. Go further. This is your life's best work.(sm)
Diversity creates a healthier atmosphere: UnitedHealth Group is an Equal Employment Opportunity/Affirmative Action employer and all qualified applicants will receive consideration for employment without regard to race, color, religion, sex, age, national origin, protected veteran status, disability status, sexual orientation, gender identity or expression, marital status, genetic information, or any other characteristic protected by law.
UnitedHealth Group is a drug-free workplace. Candidates are required to pass a drug test before beginning employment.
Job Keywords: Community Outreach Internship, Las Vegas, NV, Nevada
Title: Medicaid Community Outreach Internship - Las Vegas, NV
Location: null
Requisition ID: 885377