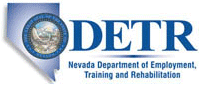 Job Information
Elegance Living

Medication Technician / Med Tech

in

Las Vegas

,

Nevada
The Wentworth of Las Vegas is a state-of-the-art assisted living and memory care provider located in Las Vegas, NV. Our senior living in Las Vegas, Nevada, offers the perfect mix of personal care and hospitality tailored to meet the individual needs of residents. At The Wentworth of Las Vegas, we believe in giving residents control over their lives and encouraging independence and socialization all while providing exceptional care.
You'll love how our friendly and relaxed atmosphere makes it easy to meet new friends and fill your day with a number of fun and engaging activities. Located close to premier shopping, dining, and medical services, we offer all the things you need to fill your days with fun and give you peace of mind.
Now Hiring (FT/PT) Medication Aide / Medication Technician / Med Tech!
This position is responsible for carrying out the ADL services to residents in accordance with their service plan in a given community. All duties are performed under the direction of the Director, Health and Wellness while maintaining compliance with all regulatory standards.
Check out our perks!
Control Your Schedule: View your schedule, pick-up shifts & request time off anytime, anywhere from the OnShift mobile app.

Earn Rewards: Track your progress and earn award points for clocking in & out on time, answering surveys and for other contributions in the community.

Provide Feedback: Answer short community surveys and provide feedback about your day – all from your mobile phone.

Access Funds: Access your earned, but unpaid wages before payday for just a small transaction fee.

Follow the services outlined in each resident's service plan in a friendly and supportive manner. This includes passing resident medications in accordance with physician orders and as stated on the Medication Administration Record for all residents.

Document observed change in condition in accordance with local rules and regulations and policies.

Communicate with other Medication Aides about resident needs for consistent quality.

Participate in meal service including serving, clearing, and cleaning the dining room.

Foster teamwork with co-workers, show initiative in overcoming obstacles, take actions which assist others beyond job responsibilities, and have a positive impact on co-workers, residents, and visitors.

Seek out and perform other duties as assigned or needed.

Must have compassion for and desire to work with seniors!

High School Diploma or General Education Degree (GED) required. Certifications as required by state.

Must have one year of experience in a caregiving role or similar function. Supervisory experience of six months or more in a health-related field (manages staff under their supervision during working hours).

Must be able to read physician orders and match to Medication Administration Records for residents. Must possess understanding of medical terminology adequate to pass medications and communicate with medical professionals.

Experience with Microsoft Word and Excel and an understanding of human resource rules preferred.

Must be able to pass a criminal background check and drug test.
Apply with your resume TODAY to schedule your interview for this exciting opportunity!
#INDPUL
Requisition ID: 2020-3611
Street: 2620 Lake Sahara Drive
Post End Date: 1/25/2021