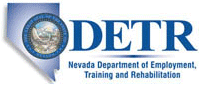 Job Information
Cleveland Clinic

Nightingale ASC OR NURSE

in

Las Vegas

,

Nevada
Job Summary:
The purpose of this position is to harness the skills of an experienced ASC OR Nurse who recently retired but has a desire to transfer knowledge to newer OR Nurses within the organization. Provides clinical nursing in the Ambulatory Surgery Center (ASC).
Responsibilities:
Oversees the clinical practice of nursing in the ASC including assessing patient care needs and planning the delivery of care utilizing the nursing process in a variety of settings (Pre-op, PACU, OR).

May perform circulating functions including monitoring, recording and communicating patient condition and managing overall nursing care of patient before, during and after procedure.

May prepare operating rooms and surgical instruments and equipment for use.

May perform scrub functions including the selection and handling of instruments and supplies used during procedure.

Establish and maintain courteous and cooperative relations with patients, visitors and other staff members of the ASC.

Monitors, records and communicates patient condition as appropriate.

Notes and carries out physician and nursing orders.

Administers prescribed medications and treatments in accordance with approved nursing protocol.

Provides health education to patients and families.

Processes patients through the ASC following appropriate policies and procedures.

Other duties as assigned.
Education:
Graduate from an accredited school of professional nursing.

BSN preferred.
Certifications:
Current state license as Registered Nurse (RN).

Basic Life Support (BLS) through American Heart Association (AHA) required.

Advanced Cardiac Life Support (ACLS) through American Heart Association (AHA) complete ACLS training successfully upon rehire.

For those caring for pediatric population, completion of Pediatric Advanced Life Support (PALS) through American Heart Association (AHA) upon rehire.
Competencies (Complexity of Work):
Requires critical thinking skills, decisive judgment and the ability to work with minimal supervision.

Must be able to work in a stressful environment and take appropriate action.
Work Experience:
Minimum of 3 years' experience in ASC OR Nurse position at the Cleveland Clinic immediately prior to retirement.

Current demonstrated clinical competence.

Strong communication and interpersonal skills.
Physical Requirements:
Medium Work – Exerting 20 to 50 pounds of force occasionally, and/or 10 to 25 pounds of force frequently, and/or greater than negligible up to 10 pounds of force constantly to move objects.

Physical Demand requirements are in excess of those for Light Work.
Personal Protective Equipment:
Follows Standard Precautions using personal protective equipment as required.
The policy of Cleveland Clinic and its system hospitals (Cleveland Clinic) is to provide equal opportunity to all of our employees and applicants for employment in our tobacco free and drug free environment. All offers of employment are followed by testing for controlled substance and nicotine. Job offers will be rescinded for candidates for employment who test positive for nicotine. Candidates for employment who are impacted by Cleveland Clinic's Smoking Policy will be permitted to reapply for open positions after 90 days. Decisions concerning employment, transfers and promotions are made upon the basis of the best qualified candidate without regard to color, race, religion, national origin, age, sex, sexual orientation, marital status, ancestry, status as a disabled or Vietnam era veteran or any other characteristic protected by law. Information provided on this application may be shared with any Cleveland Clinic facility.
Cleveland Clinic is pleased to be an equal employment employer: Women/Minorities/Veterans/Individuals with Disabilities