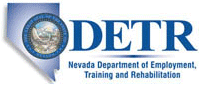 Job Information
CommonSpirit Health

Nurse Intensive Care

in

LAS VEGAS

,

Nevada
Overview
As the community's only not-for-profit, faith-based health care system; Dignity Health Nevada has been guided by the vision and core values of the Adrian Dominican Sisters for more than 70 years. As the Henderson and Las Vegas communities grow, Dignity Health-St. Rose Dominican facilities and its more than 3,400 employees will continue the Sisters' mission of serving people in need. St. Rose Dominican is a member of Dignity Health, one of the nation's largest healthcare systems, a 22-state network of more than 9,000 physicians, 60,000 employees, and 400 care centers, including hospitals, urgent and occupational care, imaging and surgery centers, home health, and primary care clinics. Headquartered in San Francisco, Dignity Health is dedicated to providing compassionate, high-quality, and affordable patient-centered care with special attention to the poor and underserved. You can also follow us on Twitter (https://twitter.com/DignityHealth) and Facebook (https://www.facebook.com/dignityhealth) .
San Martin Intensive Care Unit has 24 beds. Patient types include post open heart, major thoracic and vascular surgery, post interventional cardiac cath and electrophysiology lab (EP lab), sepsis, AMI, respiratory failure and other critically ill medical patients. With access to some of the most current patient care technology we offer "state of the art" technology with compassion and commitment. Our staff is collaborative and very team oriented. If you are looking for a fun and exciting environment where you can learn and grow we are the place for you! Safe Patient Handling Equipment located on each unit or available to each to unit to assist staff to safely and appropriately mobilize patients including repositioning in bed, ambulating, lateral transferring or transferring to chair/commode.
#RN-DH
Responsibilities
Position Summary:
The registered nurse employs critical thinking to integrate objective data with knowledge gained from an assessment of the subjective experiences of patients. Registered nurses use this critical thinking process to apply the best available evidence and research data to the processes of diagnosis and treatment.
Nurses continually evaluate quality and effectiveness of nursing practice and seek to optimize outcomes. Medical/clinical knowledge, technical and clinical skills, clinical judgment, interpersonal skills and communication as indicated in the current Comprehensive Accreditation Manual for Hospitals are essential components of nursing practice. All registered nurses practice within the scopes and standards of practice set forth by the American Nurses Association. Additional Professional Organizations may be referenced when appropriate to guide practice and standards within the work place.

This position is represented by CNA and is covered by the terms and conditions of the applicable collective bargaining agreement.
#RN@DH
Qualifications
Minimum Qualifications:
One (1) year experience as an RN in an ICU setting or successful completion of applicable clinical and didactic SRDH specialty training course(s) or program.

Graduate of an accredited school of nursing.

Mechanical ventilator and vasoactive drip management.

RN = Current license as a Registered Nurse in the State of Nevada.

CT CPRBLS - Basic Life Support – AHA

CT CPRACLS - Advanced Cardiac Life Support – AHA
Preferred Qualifications:
Bachelor of Science in Nursing

Intra-Aortic Balloon Pump (IABP), Continuous Renal Replacement Therapy (CRRT).

Certification in Specialty Area.
Connect With Us!
Not ready to apply, or can't find a relevant opportunity?
Join one of our Talent Communities (https://careers-dignityhealth.icims.com/connect?back=intro&in_iframe=1&hashed=-435626305) to learn more about a career at Dignity Health and experience #humankindness.
Job ID 2020-147144
Employment Type Per Diem
Department Medical / Surgical ICU
Hours / Pay Period 24
Facility St Rose Dominican - San Martin
Shift Night
Standard Hours 7p-7:30a, varied nights
Work Schedule 12 Hour
Location NV-LAS VEGAS
Dignity Health is an Equal Opportunity/ Affirmative Action employer committed to a diverse and inclusive workforce. All qualified applicants will be considered for employment without regard to race, color, religion, sex, sexual orientation, gender identity, national origin, age, disability, marital status, parental status, ancestry, veteran status, genetic information, or any other characteristic protected by law.