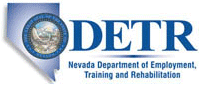 Job Information
UnitedHealth Group

Onsite Health and Wellness Coordinator - Las Vegas, NV

in

Las Vegas

,

Nevada
For those who want to invent the future of health care, here's your opportunity. We're going beyond basic care to health programs integrated across the entire continuum of care. Join us and help people live healthier lives while doing your life's best work.(sm)
The Onsite Health & Wellness Coordinator will provide Las Vegas Sands (LVS) employees with prevention and lifestyle intervention services focusing on nutrition, physical activity, weight management, stress management, and reduction of risk for chronic disease. The Health Coach will use behavior modification and coaching techniques via one-on-one sessions to educate employees at risk to reach personal health goals.
Primary Responsibilities:
Collaborates effectively through referral process with integrated health plan teams including registered nurses and dietitians as well as emotional health specialists

Enters accurate data into designated care management applications in a timely manner to demonstrate the progress and efficacy of onsite wellness programming

Conducts initial intake and behavioral assessment to identify employee's knowledge and behavioral needs then develops interventions, facilitates consultations and challenges to assist employees in meeting short and long-term wellness and fitness goals

Monitors and evaluates the interventions and modifies as necessary

Assists with basic fitness questions and programming and provides onsite gym orientations

Provides weight management and basic nutrition education relating to lifestyle management

Collaborates with LVS management teams to design healthy menu modifications in the employee dining room

Serves as the wellness liaison between employees and Human Resources to enhance employee work/life balance

Adheres to organizational and departmental policies, procedures, and compliance based on requirements of credentials (i.e. RD)

Coordinates team and individual events to improve employee knowledge, in regards to nutrition, health prevention and physical activity

Demonstrates and maintains knowledge of utilization management, care coordination processes and current standards of care

Performs comprehensive physical assessments such as BMI, body fat%, functional movement screening, blood pressure, etc. and documents findings in a concise and timely manner

Maintains current knowledge of health plan benefits and provider network including internal and external provider teams
Candidates must be located in the Las Vegas, NV area and available to work 100% onsite with the client. This is a 40 hour per week position Monday-Friday; however, schedule flexibility (arrival / departure times) is required and may include occasional evenings and weekends.
You'll be rewarded and recognized for your performance in an environment that will challenge you and give you clear direction on what it takes to succeed in your role as well as provide development for other roles you may be interested in.
Required Qualifications:
Bachelor's degree or higher in health and wellness, public health or related field

3+ years of experience designing and delivering diverse wellness programming, including weight management, nutrition, fitness and preventive care

Experience in clinical assessment techniques, health or patient education and behavior change techniques

Experience with electronic charting, medical records and referral processes

Understanding of disease management principles

Excellent writing and curriculum development skills required with corporate wellness planning background

Self-starter will be expected to program plan and create wellness-based interventions upon demand

Intermediate or advanced level of proficiency in Microsoft Word, Excel PowerPoint and Outlook

You will be provisioned with appropriate Personal Protective Equipment (PPE) and are required to perform this role with patients and members on site, as this is an essential function of this role

Employees are required to screen for symptoms using the ProtectWell mobile app, Interactive Voice Response (i.e., entering your symptoms via phone system) or a similar UnitedHealth Group-approved symptom screener prior to entering the work site each day, in order to keep our work sites safe. Employees must comply with any state and local masking orders. In addition, when in a UnitedHealth Group building, employees are expected to wear a mask in areas where physical distancing cannot be attained
Preferred Qualifications:
Bilingual Spanish

Advanced ability to effectively communicate future planning to diverse management teams

Outgoing and relatable to the service industry

Organized, detail oriented and focused

Ability to take direction from multiple stakeholders while remaining confident to share suggestions and ideas as the subject matter expert

Ability to collaborate with key LVS stakeholders and receptive to feedback
Careers at UnitedHealthcare Employer & Individual. We all want to make a difference with the work we do. Sometimes we're presented with an opportunity to make a difference on a scale we couldn't imagine. Here, you get that opportunity every day. As a member of one of our elite teams, you'll provide the ideas and solutions that help nearly 25 million customers live healthier lives. You'll help write the next chapter in the history of health care. And you'll find a wealth of open doors and career paths that will take you as far as you want to go. Go further. This is your life's best work.(sm)
Diversity creates a healthier atmosphere: UnitedHealth Group is an Equal Employment Opportunity/Affirmative Action employer and all qualified applicants will receive consideration for employment without regard to race, color, religion, sex, age, national origin, protected veteran status, disability status, sexual orientation, gender identity or expression, marital status, genetic information, or any other characteristic protected by law.
UnitedHealth Group is a drug-free workplace. Candidates are required to pass a drug test before beginning employment.
Job Keywords: Health Coach, Wellness Coach, Registered Dietician, Wellness Coordinator, Registered Dietician, RD, CHES, Nutritionist, Wellness, Wellness Coach, Onsite Health Coach, Education, Health Education, Health Coach, Corporate Wellness, Disease Management, Case Manager, Case Management, Program Management, Health Promotion, Exercise Physiology, Managed Care, MCO, Las Vegas, NV, Nevada, UHC, UnitedHealthcare