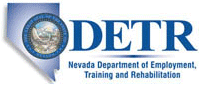 Job Information
Tenet Healthcare

Partnership Liaison (Las Vegas, NV)

in

Las Vegas

,

Nevada
JOB SUMMARY
A Partnership Liaison is responsible for physician and practice outreach for internal physicians. In accordance with enterprise and local strategic priorities, this role will establish and foster relationships with physicians, practice managers and / or schedulers that best grow and develop USPI centers potential case volume and service lines. With the objective of increasing the selection of our centers by proceduralists, this role is primarily responsible for supporting credentialing and onboarding, facilitating increased access to procedural times, supporting service line expansion initiatives. All provider engagement, and work, to be done in accordance with the Company's Standards of Conduct and policies and procedures, particularly those involving referral source arrangements.
PRIMARY JOB DUTIES AND RESPONSIBILITIES
Responsible for planning and conducting in-person visits, predominantly focused on key stakeholders at proceduralist physician offices to increase selection of centers to perform cases at. This role will receive ongoing guidance from Business Development leadership on providers of focus and productivity expectations.

Identify trends in assigned providers' utilization of the USPI center and facilitate discussions with the provider / practice to understand underlying dynamics, decision making behind facility selection, feedback etc.

Coordinate with Operations team and provider / practice to optimize use of existing block times and increase the provider's access to procedural time at the center

Conduct face-to-face sales meetings with clients ensuring through understanding of the center's attributes, specialty capabilities, processes as well as patient experience & safety outcomes

Complete follow-up meetings with physicians, practice managers etc. to ensure thorough understanding of the physicians' desires, needs and obstacles to growth to increase potential case volumes at USPI centers

Communicate feedback from clients and partner with the appropriate facility resources to facilitate credentialing and onboarding of new physicians as well as resolve issues such that providers practice more at USPI centers

Prepare and present sales reports, measuring case volume growth, identifying trends, lessons learned, opportunities and areas for improvement to achieve facility and / or market goals.

Continuously modify and execute business development tactics to ensure optimal business outcomes, based on feedback from providers and facility leaders.

Maintain latest knowledge of the market hospital, ambulatory surgery and provider landscape, in your defined market service area.

Document all client engagement in a timely manner on a daily basis in the defined CRM tool, including outcomes and required follow-up.

Support the implementation of service line expansion, extended hours, case cancellation recapture and other relevant initiatives, as directed by the Business Development and Operations Leadership.

Perform all duties with consistently high ethical standards and strict adherence to company policies and procedures.
EDUCATION, EXPERIENCE, AND OTHER REQUIREMENTS
Minimum Education
Minimum Experience
At least 2-5 years of experience in a field related to health system physician relations, pharmaceuticals, or medical devices
Other Requirements
Exhibited success in a business development / sales role

Possess and demonstrate excellent organizational, interpersonal, facilitation, and communication skills

Capacity to work independently with minimal supervision

Ability to travel ≤5% of time
Job: Corporate
Organization: USPI Staff
Title: Partnership Liaison (Las Vegas, NV)
Location: NV-Las Vegas
Requisition ID: 2005032138