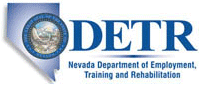 Job Information
Desert Radiologists

Patient Scheduling Manager

in

Las Vegas

,

Nevada
Patient Scheduling Manager
2020 Palomino Lane, Las Vegas, NV 89106, 2020 Palomino Lane Suite 100, Las Vegas, Nevada, United States of AmericaReq #921
Monday, August 31, 2020
Role Purpose
The Patient Scheduling Manager is responsible for coordinating the functions of the PCC Call Center. This role supervises and participates in the workflow process of the Scheduling, Eligibility, Quality and Prior Authorization functions within the Patient Care Center. This person must promote effective communication and performance of duties to support the clinical services and administrative duties of the department and clinics, as well as ensure excellent customer service by way of complete and accurate patient documentation, ongoing employee training and allocation of resources. Responsibilities
Serve as a key responsible person in the management of the PCC staff. Serves as the initial contact for department-specific issues.

Produce operational reports.

Oversee all appointment scheduling activities for all sites; ensure that clinics are scheduled according to protocol and that clinic schedules are set in collaboration with approved schedules.

Maintain a current understanding of clinic operations and procedures.

Assess department needs and manage the development of PCC Policies and Procedures

In collaboration with the Pre-Imaging Director, conduct personnel activities to include hiring, training, evaluating, disciplinary actions, and other personnel actions as required.

Forecast volumes of calls and staffing requirements.

Makes necessary changes in staffing based on day of week, clinical load, other anticipated events.

Monitors productivity of patient service representatives and generates reports.

Reviews data to monitor the length of time customers remain on hold.

Compile work volume statistics for accounting purposes and keep records of client service requests and complaints. Determines work procedures, prepares work schedules, and expedites workflow.

Studies and standardizes procedures to improve efficiency of staff.

Maintains collaboration among staff and resolves grievances.

Prepares reports for review.

Manages the staff and is responsible for overall direction, coordination planning, assigning and directing work

Perform other duties as assigned by the Pre-Imaging Director
Qualifications
This position calls for a highly organized individual as their role will require self-direction, flexibility, and a capacity to give and receive feedback graciously. The Patient Scheduling Manager should possess the following professional qualifications and personal attributes:
Knowledge of health care insurance practices to include regulations, billing, and codingrequirements

Knowledge of scheduling procedures, paperwork processing requirements, and variousinsurance coverages

Knowledge of CPT and ICD-10 coding, authorization and eligibility practices

Knowledge of medical terminology

Knowledge of scheduling and eligibility software

Knowledge of and experience in using office equipment including telephone, fax, computerand photocopier

Knowledge of and experience in using radiology-related computer systems (RIS)

Advanced knowledge of customer service concepts and techniques

Ability to pay close attention to detail for extended periods of time.

Ability to apply good judgment and problem-solving skills.

Ability to communicate clearly and effectively in person, in writing and on thetelephone.

Ability to use interpersonal skills to effectively interact with physicians, otherfacility staff, patients and families when providing instructions or respondingto questions or exchanging patient-related information

Ability to organize and prioritize tasks effectively

Ability to read, understand and follow oral and written instructions.

Ability to file correctly by alphabetic or numeric system

Ability to maintain confidentiality of patient record information

Ability to appropriately manage staff and provide leadership, coaching and performancemanagement to the PCC Scheduling Supervisors and their teams
Requirements
Minimum three years demonstrated proficiency in Scheduling, Eligibility and/or Prior Authorization

Strong verbal and written communication skills

Minimum three years of demonstrated success in leadership of teams in a Healthcare environment
This company is an equal opportunity, affirmative action employer and makes employment decisions without regard to age, race, religion, color, handicap, sex, physical condition, developmental disability, sexual orientation, national origin or any other characteristic protected by federal, state or local law.This policy shall include, but is not limited to, the following: recruitment and employment, promotion, demotion, transfer, compensation, selection for training, layoff and termination.
Other details
Job Family1.2F Patient Care Center Management

Pay TypeSalary
Apply Now
2020 Palomino Lane, Las Vegas, NV 89106, 2020 Palomino Lane Suite 100, Las Vegas, Nevada, United States of America