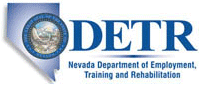 Job Information
UnitedHealth Group

Pharmacy Prior Authorizations/Appeals Technician - Las Vegas, NV

in

Las Vegas

,

Nevada
Getting it right here with our pharmacy team is just the starting point for excellence, impact and purpose in your career. Join us and take everything to another level. Learn more about how you can start doing your life's best work.(sm)
We all want to make a difference with the work we do. Sometimes we're presented with an opportunity to make a difference on a scale we couldn't imagine. Here, you get that opportunity every day. As a member of one of our elite teams, you'll provide the ideas and solutions that help nearly 25 million customers live healthier lives. You'll help write the next chapter in the history of health care. And you'll find a wealth of open doors and career paths that will take you as far as you want to go. Go further. This is your life's best work.(sm)
The more you do, the more you learn. And as you learn you find new doors opening that challenge you to bring your best. Here at OptumRX , we've earned the trust of more than 64 million people who rely on us for the prescription drugs that improve their health and lifestyles. When you join us, you'll be part of the UnitedHealth Group family of companies where you'll have some of the best training and tools in the world. As a Pharmacy Prior Authorizations/Appeals Technician , you will be responsible for the accurate and timely processing of prescription orders, answering incoming calls, completing outbound calls to/from physicians and pharmacists while ensuring a high level of customer service and maximizing productivity.
Primary Responsibilities:
Process member prescriptions or prior authorizations through various computer systems ensuring the accuracy of all data and updating as necessary

Navigate across multiple computer systems to respond to questions or to provide specific medication details/clinical information

Receive incoming calls from providers and conduct outgoing calls as needed to provide follow-up or consultation such as prior authorization requirements, appeals, etc.

Apply benefit plan criteria when making decisions (approvals/denials) or recommendations

Educate providers on pharmaceutical benefits

Partner with others to gather additional information and/or to interpret clinical guidelines
You'll be rewarded and recognized for your performance in an environment that will challenge you and give you clear direction on what it takes to succeed in your role as well as provide development for other roles you may be interested in.
Required Qualifications:
High School Diploma or GED

Licensed in the state of Nevada as a Pharmacy Technician

2+ years of experience in Pharmacy

1+ years of experience with Microsoft Word
Preferred Qualifications:
PTCB National Certification

2+ years of experience within a PBM environment
Careers at UnitedHealthcare Employer & Individual. We all want to make a difference with the work we do. Sometimes we're presented with an opportunity to make a difference on a scale we couldn't imagine. Here, you get that opportunity every day. As a member of one of our elite teams, you'll provide the ideas and solutions that help nearly 25 million customers live healthier lives. You'll help write the next chapter in the history of health care. And you'll find a wealth of open doors and career paths that will take you as far as you want to go. Go further. This is your life's best work.(sm)
View our COVID-19 Resources Page, click here at https://info.uhg.com/ .
D iversity creates a healthier atmosphere: UnitedHealth Group is an Equal Employment Opportunity/Affirmative Action employer and all qualified applicants will receive consideration for employment without regard to race, color, religion, sex, age, national origin, protected veteran status, disability status, sexual orientation, gender identity or expression, marital status, genetic information, or any other characteristic protected by law.
UnitedHealth Group is a drug-free workplace. Candidates are required to pass a drug test before beginning employment.
Keywords: Prior Authorizations, Appeals, Pharmacy Technician, prescription drug programs, Las Vegas, NV