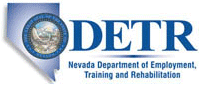 Job Information
Plaza Hotel & Casino

POP-UP PIZZA CASHIER

in

Las Vegas

,

Nevada
POP-UP PIZZA CASHIER
About the Organization
The Plaza Hotel and Casino redefines Downtown Las Vegas luxury and creates a perfect combination of comfort and sophistication. Anchoring the Fremont Street Experience, the Plaza has been an iconic hotel in Downtown Las Vegas for the past 49 years and a recent property reinvention has allowed the Plaza to retain its classic Las Vegas charm and embrace a new world look. Boasting real values, real people and classic fun.
Description
POSITION SUMMARY: Courteously and efficiently interact with guest to ensure their satisfaction while dining, in accordance with all Company standards and procedures. Provide friendly, attentive and timely service creating an exceptional experience for all of our guests.
POSITION RESPONSIBILITIES/DUTIES:
Responsible for taking phone orders for delivery

Responsible for practicing, supporting and promoting Pop Up Pizza properties at all times

Inform immediate supervisor of any product shortages and equipment needs

Carry work cards at all times during shift

Behave in a positive, professional manner that reflects Pop Up Pizza practices

Practice and observe safety rules and regulations and encourage others to do so. Comply with Board of Health Standards

Maintain personal grooming and uniform standards pursuant to Pop Up Pizza policies

Display knowledge of all emergency procedures and know where the MSDS booklet is located for your area

Inform managers on duty of any Team Member of guest opportunities

Ensure proper service

Ensure the efficient and smooth operation of the restaurant

Use all cash handling procedures

Have detailed knowledge of the facility and its amenities

Have a complete knowledge of all food and beverage menu items including their preparation, ingredients, cooking methods, portions and prices

Be aware of activities in dining room, including but not limited the service standards being used, the bussing of tables, station assignments, special functions, the presence of executives, and the availability or unavailability of particular items

Run cash register and handle money

Ensure employee safety

Remove debris (napkins, straws etc.) from the floors if necessary

Responsible for register bank and all money, charges and comps collected during a shift

Have knowledge of all methods of check tendering (cash, comp, coupon, credit cards, gift certificates ETC.)

Balance all checks at the end of the Shift and turn in work, in a neat and organized manner
This job description in no way states or implies that these are the only duties to be performed by the employee in this position. It is not intended to give all details or a step-by-step account of the way each procedure or task is performed. The incumbent is expected to perform other duties necessary for the effective operation of the department.
Position Requirements
EDUCATION and/or EXPERIENCE:
Required:
Ability to communicate effectively with Guests, Team Members and Management in both written and verbal form

Must manage time effectively with minimum supervision

Must be able to obtain all required work cards for the jurisdiction in which the property is located. Including but not limited to Clark County Food Handler Card

Adhere to all Company and department policies and procedures

Practice the Ten/Five rule consistently with internal and external guest

A minimum of one – year experience in a fast paced high energy service environment

Must be available to work all shifts
Preferred:
Agilysys experience

Previous experience working in a similar setting
CERTIFICATES, LICENSES, REGISTRATIONS:
Food Handlers Card

Serve safe
Pop-Up Pizza is an Equal Opportunity Employer. In compliance with the Americans with Disabilities Act, Pop-Up Pizza will provide reasonable accommodations to qualified individuals with disabilities and encourages both prospective and current employees to discuss potential accommodations with the employer.
Location
POP-UP PIZZA
EOE Statement
We are an equal employment opportunity employer. All qualified applicants will receive consideration for employment without regard to race, color, religion, gender, national origin, disability status, protected veteran status or any other characteristic protected by law.
This position is currently accepting applications.