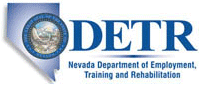 Job Information
Desert Radiologists

Prior Auth Coord

in

Las Vegas

,

Nevada
Prior Auth Coord
2020 Palomino Lane, Las Vegas, NV 89106, 2020 Palomino Lane Suite 100, Las Vegas, Nevada, United States of AmericaReq #1194
Tuesday, January 26, 2021
PRACTICE OVERVIEW
Desert Radiology is committed to serving patients with prompt, quality healthcare. Founded in 1966, Desert Radiology has grown with the Southern Nevada community to become the area's chief resource for the highest quality diagnostic care. Our staff of radiologists, technical and support teammates promote a reassuring environment that relieves concerns and results in the best possible experience for our patients. Desert Radiology works closely with local area hospitals to deliver leading-edge diagnostic and interventional imaging. We are proud to partner with numerous Nevada hospitals. It is the combination of compassion, expertise and a commitment to providing the latest imaging technology that makes Desert Radiology the premier choice for outpatient imaging procedures.
POSITION SUMMARY
Desert Radiology in Las Vegas, Nevada is seeking a Prior Authorization Coordinator that will facilitate all prior authorization requests submitted by referring physician offices.
POSITION DUTIES AND RESPONSIBILITIES
Receives prior authorization requests from the physician's office and completes the following processes:
§ Reviews the referral for accuracy and ensures all necessary data is included.
§ Contacts referring physician's office if additional information is needed.
§ Reviews clinical notes and extracts all pertinent information.
§ Inputs and verifies all data and patient demographic information into radiology information system (RIS) and places patient on the call list for exams to be scheduled.
Facilitates the receipt of the prior authorization by completing the following processes:
§ Contacts the insurance company, either by telephone or via the internet, to determine patient's eligibility.
§ Obtains authorization from the insurance company by providing CPT and ICD-9 codes and clinical information.
§ Conducts appropriate follow-up, on a daily basis, on all pending authorizations until final determination has been made.
Provides timely communication throughout the prior authorization process by:
§ Communicating authorization denials to the referring physician's office.
§ Communicating authorization approval to the referring physician's office.
§ Notifying the Scheduling Department if a scheduled exam is denied.
Accurately documents all information and communications, verbal and written, with the patient, provider or insurance company, into the radiology information system (RIS).

Answers all incoming calls from referring physicians, coworkers, and patients, in a pleasant and timely manner.

Identifies prior authorization-related issues. Communicates appropriately to the PCC Supervisor regarding these and/or other departmental issues.
DESIRED PROFESSIONAL SKILLS AND EXPERIENCE
Knowledge of CPT and ICD-9 coding, authorization and eligibility practices and paperwork processing requirements

Knowledge of medical terminology

Knowledge of eligibility software

Knowledge of and experience in using office equipment including telephone, fax, computer, adding machine and photocopier

Knowledge of and experience in using radiology-related computer systems (RIS)

Knowledge of customer service concepts and techniques

Ability to process authorization for an average of 30-35 exams per day

Ability to understand clinical notes

Ability to perform basic mathematical computations

Ability to pay close attention to detail for extended periods of time

Ability to apply good judgment and problem solving skills

Ability to communicate clearly in person and on the telephone

Ability to use interpersonal skills to effectively interact with physicians, other facility staff, patients and families when providing instructions, responding to questions or exchanging patient-related information

Ability to organize and prioritize tasks effectively

Ability to read, understand and follow oral and written instructions

Ability to file correctly by alphabetic or numeric system

Ability to maintain confidentiality of patient record information

Strong customer service skills and the ability to keyboard proficiently

Previous experience in insurance eligibility

Previous experience in prior authorization

CPT and ICD-9 coding experience
PHYSICAL AND MENTAL DEMANDS
Position requires sitting for six to seven hours per day; eye-hand coordination and finger dexterity; ability to view computer screens for long periods. Position may be stressful at times due to workload and/or dealing with difficult patients.
Radiology Partners is an equal opportunity employer. We believe in creating and celebrating a culture of belonging and are committed to creating an inclusive environment for all teammates.
Other details
Job Family5B Support Staff – Pt Svcs, PCC, Support Svcs

Pay TypeHourly
Apply Now
2020 Palomino Lane, Las Vegas, NV 89106, 2020 Palomino Lane Suite 100, Las Vegas, Nevada, United States of America