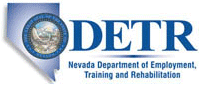 Job Information
Global Payments, Inc.

Product Roll Out Specialist

in

Las Vegas

,

Nevada
Summary:
The Product Rollout Specialist plays a critical role in the GPGS product launch process with responsibility for developing and executing go-to-market plans for all new products and services. With accountability for ensuring products are launched into GPGS and the marketplace successfully. This role requires someone with a combination of strong marketing skills, project/program management, consensus building, and an ability to coordinate resources from a variety of supporting teams. This position works closely with Product Mgmt, Marketing communications, Operations, Sales and the Executive team. This role is responsible for internal collaboration of cross-functional teams that will drive successful installations, product adoption, higher enrollment and transaction volumes.
Job Details:
Discovering and reporting product unknown unknowns that facilitate improved future performance.

Coordinating with sales, ops, development, testing support teams, and supply chain to ensure proper support during rollout.

Inventory of product versions by property and management of a versioning plan to address estate upgrades.

Work with the product team to consume and reconcile roadmap deliverables to align with installation plans to minimize the amount of touch per client.

Assess whether additional service capabilities are required for maximizing implementation.
Process:
Understand, document and communicate the scope and operational requirements and impacts of all cross-functional teams for each launch

Create systematic implementation processes by-product to ensure repeatability of delivery installation

Document best practices and ensure that the stakeholder teams are apprised of updates and changes through ongoing processes

Development of KPIs and tracking for measuring implementation success and tracking back to revenue results. Kaisen- continuous improvement

Number of enrollments

Transaction and volume lift

CAMS calls and resolutions
Project:
Manage all elements of the product launch process including value proposition articulation, development and execution of go-to-market plans and internal organizational readiness

Partner with Marcom on recommended go-to-market marketing strategy, messaging, communication, campaigns, PR and media.

Apply the global product launch process and project plan to all product launches including inputs, timelines and key deliverables from cross-functional partners.

Assign each component to a job function like field tech, CEM, etc for internal as well as client-facing functions.

Document metrics related to internal and external success

Ensure client deliverables are confirmed with the correct parties before deploying personnel for installation processes (eg power, network, and gaming approvals)

Develop scorecards for cross-functional teams for performance tracking and improvements as required

Work with the team to develop sales and partner training and any additional materials and information necessary to aid the Sales teams in effectively selling new products to prospective and existing customers.

Maintain a calendar of future launches, communicating and educating launch process out to the operational stakeholders.

Coordinate regular launch team meetings, publishing notes and action items to team members.

Assist in the attainment of product revenue growth and attachment during the initial post-launch period through the development and implementation of new product marketing programs and enhancements to value proposition messaging.
Client Interfaces:
Understand solutions to articulate implementation direction and best practices

Deliver tough messages that guide clients in the right direction

Manage implementation, marketing, and adoption plan for GPGS and client.
Global Payments Inc. is an equal opportunity employer.
Global Payments provides equal employment opportunities to all employees and applicants for employment without regard to race, color, religion, sex (including pregnancy), national origin, ancestry, age, marital status, sexual orientation, gender identity or expression, disability, veteran status, genetic information or any other basis protected by law. Those applicants requiring reasonable accommodation to the application and/or interview process should notify a representative of the Human Resources Department.
Global Payments Inc. (NYSE: GPN) is a leading worldwide provider of payment technology services that delivers innovative solutions driven by customer needs globally. Our technologies, partnerships and employee expertise enable us to provide a broad range of products and services that allow our customers to accept all payment types across a variety of distribution channels in many markets around the world.
Headquartered in Atlanta, Georgia with more than 8,500 employees worldwide, Global Payments is a member of the S&P 500 with merchants and partners in 30 countries throughout North America, Europe, the Asia-Pacific region and Brazil.
Why Work for Global Payments?
Corporate citizenship is fundamental to our values

Real opportunities to grow professionally

Collaborative, friendly work environment

Relaxed, casual dress code

Competitive benefits