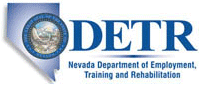 Job Information
Clark County, NV

PTH - CORONER INVESTIGATOR (NORTH COUNTY)

in

Las Vegas

,

Nevada
PTH - CORONER INVESTIGATOR (NORTH COUNTY)
Print
Apply
PTH - CORONER INVESTIGATOR (NORTH COUNTY)
Salary
$15.00 Hourly
Location
Clark County - Outlying Areas, NV
Job Type
PART-TIME
Department
Coroner
Job Number
PTH - CI - NORTHCOUNTY
Closing
Continuous
Description

Benefits

Questions
ABOUT THE POSITION
THIS RECRUITMENT WILL BE USED TO FILL A PART-TIME POSITION LOCATED IN NORTH CLARK COUNTY AREA SERVING THE COMMUNITIES OF LOGANDALE, BUNKERVILLE, OVERTON, MOAPA, AND MESQUITE.
This position performs thorough, systematic and timely medicolegal investigations to determine the cause and manner of death in cases referred to the Clark County Coroner's Office of the Coroner Medical Examiner (CCOCME).
The successful incumbent would be responsible for covering the Moapa, Overton, Logandale, Bunkerville, and Mesquite areas, and to include training and working in the Las Vegas valley as required.
All applications received for this position will be forwarded to Clark County Corner's Office of the Coroner Medical Examiner for review. The department reserves the right to interview only the most qualified applicants. Only applicants selected for an interview will be contacted by the department.
Please Note: Part-time employment will not lead to permanent employment. Part-time hourly employees are used to fill positions normally less than twenty (20) hours per week. Part-time employees do not receive benefits.
Position updated om 9/21/18 to reflect open and continuous.
MINIMUM REQUIREMENTS
Minimum Requirements: Equivalent to graduation from high school AND three (3) years of full-time investigative work performing criminal and/or civil investigations or experience in a medical or medicolegal setting. Successful completion of the Clark County Coroner's Office Reserve Training Program may be substituted for the required experience. Equivalent combinations of education and experience may be considered.
Licensing and Certification: Must possess a valid Nevada Class C driver's license. Certification of the American Board of Medicolegal Death Investigation (ABMDI) is desirable.
Medical Examination: Employment is contingent upon the results of a physical examination performed by our examining physician, including drug examination
Background Investigation: Employment is contingent upon the results of a background investigation. Periodically after employment background investigations may be conducted.
Pre-Employment Drug Testing: Employment is contingent upon the results of a pre-employment drug examination.
EXAMPLES OF DUTIES
Responds to the scene of death; secures or assists in securing the scene of death and protecting evidence; ensures identification of the decedent and arranges for transport to the morgue. Interviews individuals at the scene to obtain relevant information; reports any unusual or suspicious circumstances to the appropriate law enforcement agency and provides appropriate information to their personnel. Documents, impounds, examines and identifies all medications and/or drugs prior to proper disposition within a controlled manner. Governs custody of the demised body and appendages by inaugurating logistical support while maintaining chain of evidence. If decedent cannot be positively identified, locates and secures such items as medical and dental information to be used in the forensic process. Provides support and explanations of procedures and findings to family members or others; makes referrals to appropriate community agencies as warranted. Conducts follow-up investigations by searching records, personal effects, etc., and by interviewing individuals who may have relevant information; maintains contact with law enforcement agencies as required. Gathers, documents and maintains the chain of evidence; maintains accurate records and files. Prepares written reports of findings and distributes to the proper authorities; testifies in court regarding the content and validity of the findings. May provides sworn court testimony regarding the investigation conducted and attests to the validity of any or all information documented. Drives a personal or County motor vehicle in the course of the work.
PHYSICAL DEMANDS
Mobility and strength to work in a combined office and field setting, including being able to lift and maneuver equipment or decedents weighing more than 100 pounds with proper equipment, stamina to stand and walk for extended periods, vision to read printed materials and a VDT screen, and hearing and speech to communicate in person or over the telephone.
PART-TIME AND TEMPORARY EMPLOYEES DO NOT RECEIVE BENEFITS.
01
This position will be located in North Clark County (Moapa, Overton, Logandale, Bunkerville, and Mesquite, NV), including training and working in the Las Vegas valley for the Coroner/Medical Examiner Office.
I understand that this position will be located in North Clark County and will have some training and work in the Las Vegas Valley.
02
How many months of experience do you have working in a law forcement, investigations, or EMS of medical setting.
No Experience

Less than 12 months

12 to 24 months

More than 24 months
03
Have you successfully completed the CCOCME Reserve Training Program?
04
Do you have a certification from the American Board of Medicolegal Death Investigation (ABMDI)?
Agency
Clark County
Address
500 S. Grand Central Pkwy, 3rd Floor
PO Box 551791
Las Vegas, Nevada, 89155-1791
Phone
(702)455-3176
Website
http://www.clarkcountynv.gov
Apply
Your browser does not support the IFRAME feature, which is required by this web page.