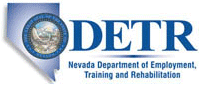 Job Information
Amentum

Receptionist/Security Support

in

Las Vegas

,

Nevada
Job Summary
Purpose and Scope:
The Receptionist functions as an informational resource and a security checkpoint to visitors and callers at business offices.
Essential Responsibilities:
1) Greets, identifies, and directs visitors, employment applicants, sales people, and customers to appropriate locations and parties.2) Provides security screening to validate visitor's positive identification.3) Arranges for escort as appropriate.4) Maintains visitor records and visitor database.5) May operate a switchboard or telephone console to route incoming calls and place outgoing local and long distance calls.6) May maintain and update information on the office directory, telephone extensions, and office assignments.7) May coordinate and assist in the placement of conference calls.8) Performs administrative and clerical work, such as typing, filing, sorting, as required.9) May perform routine clerical and administrative duties where assignments are well defined and require minimal interpretation, judgment, or discretionary actions.10) Enforces appropriate security directives including a visual inspection of common areas and personal belongings to prevent any hazards, ensuring proper security and safety procedures are followed, and assisting in the prevention of unauthorized entry into the building.11) Performs all other position related duties as assigned or requested by your manager.
Work Environment, Physical Demands, and Mental Demands:
Typical office environment with no unusual hazards, occasional lifting to 20 pounds, constant sitting while using the computer terminal, constant use of sight abilities while reviewing documents, constant use of speech/hearing abilities for communication, constant mental alertness, must possess planning/organizing skills, and must be able to work under deadlines. Position may require the ability to pass and maintain a Security Clearance. Position may require travel.
Minimum Requirements
Reading, writing, arithmetic and communications skills equivalent to those obtained in high school or commensurate experience. Some formal training with law enforcement or interface with public or private sector security organizations with an emphasis on personal identification may be required for selected sites. Experience: 1+ year(s) related work experience (business education may substitute year for year). Knowledge of or experience with security systems or personnel identification techniques and equipment in a business environment preferred. Good oral and written communication skills; working knowledge of word-processing and integrated software applications; organizational skills and ability to perform detail-oriented work are required. Position may require the ability to pass and maintain a Security Clearance. Position may require travel.
Preferred Qualifications
Local candidates preferred. No relocation available.
EOE including Disability/Protected Veterans. If you are an applicant with a disability that requires a reasonable accommodation to complete any part of the application process, or are limited in the ability—or unable to use—the online application system and need an alternative method for applying, you may contact our Reasonable Accommodation Helpline at 1-888-877-3181 or 301-944-3299 or email itsupport@amentum.com for assistance. In order to address your request, the following information is needed:
LP.SKU-D1.LIST
Upon receipt of this information we will respond to you promptly to obtain more information about your request.