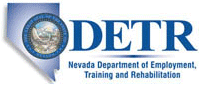 Job Information
UNIVERSITY MEDICAL CENTER OF SOUTHERN NEVADA

Respiratory Care Practitioner **INTERNAL ONLY**

in

Las Vegas

,

Nevada
Position Summary
EMPLOYER PAID PENSION PLAN OF 29.25% OF YOUR ANNUAL SALARY! GENEROUS BENEFITS PACKAGE!
*OPEN TO CURRENT UMC EMPLOYEES ONLY*
Provides respiratory therapy modalities per protocol and those ordered by physicians to improve the cardiopulmonary conditions of patients from neonatal to geriatric ages. Duties include assessment, administration and evaluation of respiratory care treatments, coordinating with physicians on treatment care plans, performing extubations, airway management and provision of life support to critical patients for both adult and pediatric patients may include transport of a respiratory compromised patient.
Job Requirement
Education/Experience: Equivalent to graduation from high school and successful completion of an approved school of Respiratory Therapy.
Licensing/Certification Requirements: Credentialed by the NBRC as a Certified Respiratory Therapist or Registered Respiratory Therapist at time of hire; Respiratory Care Practitioner licensure by the Nevada State Board of Medical Examiners at time of hire; Basic Life Support (BLS) Certificate and State of Nevada Blood Gas Technologist or Blood Gas General Laboratory Supervisor license at time of hire or within 90 days from date of hire into classification.
Additional and/or Preferred Position Requirements
Credentialed by the NBRC as Registered Respiratory Therapist. A minimum of six (6) months respiratory care work experience.
Knowledge, Skills, Abilities, and Physical Requirements
Knowledge of: Anatomy and physiology; blood gases; advanced respiratory and cardiology principles; dynamics of aerosol and IPPB therapy; respiratory care modalities for adults, pediatrics and neonatal patients when trained and competent; respiratory drug pharmacology; respiratory care equipment in use at facility; pulmonary rehabilitation techniques; patient acuity assessment methods; Hospital standards of care; department and hospital emergency response policies and practices; patient rights; age specific patient care practices; infection control policies and practices; handling, storage, use and disposal of hazardous materials.
Skill in: Using mechanical ventilators; performing arterial blood gas sampling and analysis; applying cardiopulmonary resuscitation; Servanta administration; using computers for data entry and reporting; maintaining airway adjustments; transporting critical patients; maintaining ventilation equipment; communicating with a wide variety of people from diverse socio-economic and ethnic backgrounds; establishing and maintaining effective working relationships with all personnel contacted in the course of duties; efficient, effective and safe use of equipment; establishing and maintaining effective working relationships with all personnel contacted in the course of duties.
Physical Requirements and Working Conditions: Mobility to work in a typical clinical environment and use standard equipment, stamina to remain standing and/or walk for extended periods of time, vision to read printed materials and a VDT screen, and hearing and speech to communicate effectively in person and over the telephone. Strength and agility to exert up to 50 pounds of force occasionally, and/or up to 20 pounds of force frequently to move objects, and/or up to 10 pounds of force constantly to move objects. Reasonable accommodations may be made to enable individuals with disabilities to perform the essential functions of this classification.
Salary: $26.62 - $41.27 Hourly
Location: Las Vegas, NV
Job Type: Full Time
Department: RESPIRATORY - 7181
Job Number: 20-70198
Closing: 1/21/2021 5:00 PM Pacific
Agency: University Medical Center of Southern Nevada
Address: University Medical Center of Southern Nevada Las Vegas, Nevada, 89102
Website: http://www.umcsn.com