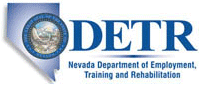 Job Information
Masimo Corporation

[SALES - REMOTE] Director, Corporate Accounts (West)

in

Las Vegas

,

Nevada
[SALES - REMOTE] Director, Corporate Accounts (West)
Position LocationLas Vegas, Nevada
Job Code Posting4659
Quantity Required1
Apply Now
Masimo (NASDAQ: MASI) headquartered in Irvine, California, is a fast-growing and award-winning international medical technology and device company with operations spanning the globe. We develop innovative, noninvasive monitoring technologies that save, extend and improve the lives of people of all ages, in all walks of life. These revolutionary technologies are helping to solve "unsolvable" problems that have plagued the healthcare industry, while taking the pain and discomfort out of blood monitoring. For more than 25 years, innovation has been and will continue to be our passion.
To learn more about us, please visit: www.masimo.com
Job Summary
The Director of Corporate Accounts is a strategically vital position reporting to the Area Vice President – South West Region calling on IDN's (Integrated Delivery Networks), RPCs (Regional Purchasing Coalitions) and other identified target accounts in the southeast and central U.S. marketplace. The Director will be tasked with growing the revenue base in North America through strategic alliances and contractual relationships with healthcare systems. This is defined specifically as Integrated Delivery Networks in the U.S. The individual will develop, initiate and execute business plans solely based on specific targets as defined by the Area Vice President – Mid West Region and the Vice President, Acute Care Sales. The position may be based from candidate's home location.
Responsibilities
Identify and target specific IDN's for the sole purpose of obtaining specific sales goals as defined by senior sales management.

Act as lead conduit for all IDN RFPs and as liaison for contract negotiation and implementation.

Ensure maximum sales penetration through matrix of hospital leadership, GPO contact, Masimo senior sales and account management team.

Participate in IDN vendor fairs, conferences and act as strategic business partner for Masimo with IDN corporate.

Initiate, maintain and further develop all business relationships at the IDN corporate level, including existing and potential business partners.

Serve as key liaison for regional GPO's including branch facilities of national GPOs' in the implantation of National GPO agreements.

Act as a field account management resource for all National, Regional and IDN contracts.

Act as a regional trainer in all IDN and/or GPO contracts. This includes providing support to the VP, National Accounts in developing and implementing training programs for field account managers.

Work with the sales team to drive strategic Rainbow related programs within targeted accounts including "Better Care" and other identified programs within the target account list.
Requirements
5 or more years of proven success in calling on the IDN and GPO market within a similar industry.

Exceptional relationship building and negotiation skills.

Demonstrated experience in a similar role with strong relationships in hospital system at this level.

Proven success in sales within the medical device industry. (Preferred)

Superior written and verbal communication skills, with above average presentation skills.

Ability and willingness to travel. (50-60%)
Education
Bachelor's degree.
Physical requirements/Work Environment
This position primarily works outside of a traditional office environment, making frequent customer contact on a daily basis. It requires frequent sitting, standing, walking and lifting (must be able to lift a minimum of 50 pounds). Daily use of a computer and other computing and digital devices is required. May stand for extended periods when facilitating meetings or walking in the facilities. Must be able to travel extensively (both domestically and locally), so the ability to travel by air and operate a motor vehicle is required. Must have a valid Driver's license with a driving record that meets company's insurance requirements.
The physical demands of the position described herein are essential functions of the job and employees must be able to successfully perform these tasks for extended periods. Reasonable accommodations may be made for those individuals with real or perceived disabilities to perform the essential functions of the job described.
We are proud to offer if eligible a highly competitive compensation plan with an excellent benefits package including 3 weeks vacation, stock options, 401k match, medical, dental, vision plans and much more!
Masimo is an Equal Opportunity/Affirmative Action employer. All qualified applicants will receive consideration for employment without regard to race, color, religion, sex including sexual orientation and gender identity, national origin, disability, protected Veteran Status, or any other characteristic protected by applicable federal, state or local law.
NO AGENCIES PLEASE Thank you!
BackShare