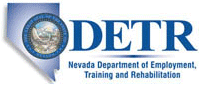 Job Information
Desert Radiologists

Scheduling Coordinator

in

Las Vegas

,

Nevada
Scheduling Coordinator
2020 Palomino Lane, Las Vegas, NV 89106, 2020 Palomino Lane Suite 100, Las Vegas, Nevada, United States of AmericaReq #1211
Tuesday, February 16, 2021
PRACTICE OVERVIEW
Desert Radiology is committed to serving patients with prompt, quality healthcare. Founded in 1966, Desert Radiology has grown with the Southern Nevada community to become the area's chief resource for the highest quality diagnostic care. Our staff of radiologists, technical and support teammates promote a reassuring environment that relieves concerns and results in the best possible experience for our patients. Desert Radiology works closely with local area hospitals to deliver leading-edge diagnostic and interventional imaging. We are proud to partner with numerous Nevada hospitals. It is the combination of compassion, expertise and a commitment to providing the latest imaging technology that makes Desert Radiology the premier choice for outpatient imaging procedures.
POSITION SUMMARY
Desert Radiology in Las Vegas, Nevada is seeking a Scheduling Coordinator that willschedule patient appointments in an efficient and professional manner.
POSITION DUTIES AND RESPONSIBILITIES
Receives incoming requests (via telephone, fax, internet, or internal call list) to schedule patient exams.

Accurately schedules patient exams to comply with restrictions of modality/facility resources (time, technologists, physician, etc.) and the needs of the patient and referring physician.

Works efficiently with department personnel to expedite patient flow by processing orders in a timely manner. Communicates effectively when emergency or "add-on" exams occur.

Inputs and/or verifies information in radiology information system (RIS) to ensure accuracy and/or receipt of the patient, referring physician, insurance, and exam data.

Advises referring physician's office and/or patient of any pre-exam requirements. Ensures that a high level of customer service and telephone etiquette is maintained when interacting with referring physicians' offices and/or patients.

Assists in training other staff regarding scheduling procedures.

Identifies scheduling-related issues. Communicates appropriately to the PCC Supervisor regarding these and/or other departmental issues.
DESIRED PROFESSIONAL SKILLS AND EXPERIENCE
This position calls for a highly organized individual as their role will require self-direction, flexibility, and a capacity to give and receive feedback graciously. The Scheduling Coordinator should possess the following professional qualifications and personal attributes:
Knowledge of scheduling procedures, paperwork processing requirements, and various insurance coverages

Knowledge of medical terminology

Knowledge of scheduling software

Knowledge of and experience in using office equipment including telephone, fax, computer and photocopier

Knowledge of and experience in using radiology-related computer systems (RIS)

Knowledge of customer service concepts and techniques

Ability to schedule approximately 100 - 120 exams per day

Ability to pay close attention to detail for extended periods of time

Ability to apply good judgment and problem solving skills

Ability to communicate clearly in person and on the telephone

Ability to use interpersonal skills to effectively interact with physicians, other facility staff, patients and families when providing instructions or responding to questions or exchanging patient-related information

Ability to organize and prioritize tasks effectively

Ability to read, understand and follow oral and written instructions

Ability to file correctly by alphabetic or numeric system

Ability to maintain confidentiality of patient record information
Strong customer service skills and the ability to keyboard proficiently

Knowledge of medical terminology
PHYSICAL AND MENTAL DEMANDS
Position requires sitting for six to seven hours per day; eye-hand coordination and finger dexterity; occasional stooping, bending or stretching when looking for files; ability to view computer screens for long periods and hear within normal range. Position may be stressful at times due to workload and/or dealing with difficult patients.
Radiology Partners is an equal opportunity employer. We believe in creating and celebrating a culture of belonging and are committed to creating an inclusive environment for all teammates.
Other details
Job Family5B Support Staff – Pt Svcs, PCC, Support Svcs

Pay TypeHourly
Apply Now
2020 Palomino Lane, Las Vegas, NV 89106, 2020 Palomino Lane Suite 100, Las Vegas, Nevada, United States of America