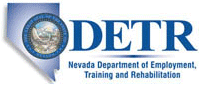 Job Information
Paper Source

Seasonal Customer Service Associate

in

Las Vegas

,

Nevada
SEASONAL CUSTOMER SERVICE ASSOCIATE
The Seasonal Customer Service Associate (CSA) is responsible for embodying our core values and providing a friendly, fun, solutions-focused, differentiated experience to every customer in our stores during the holiday season.
A Seasonal CSA will receive focused training to perform the following key functions during our busiest season of the year, and can expect that the majority of their time will be focused in the following three areas. This list is not exhaustive, and is subject to change depending on the needs of the business.
Demo
While zoned in the Demo role, a Seasonal CSA is responsible for giving every customer a genuine, enthusiastic greeting, telling them about current store activities or promotions, and demonstrating the current focus product.
Ring
While zoned at the Cash Wrap, a Seasonal CSA is responsible for providing customers with a pleasant, quick and accurate cash wrap experience, offering to order anything they were unable to find in the store, encouraging them to join our Customer Registry, suggesting at least one add-on item, and giving them a reason to come back.
Replen
While zoned to perform shipment or replenishment activities, a Seasonal CSA is responsible for keeping the store easy to shop by processing shipments efficiently, per Paper Source standards, as well as keeping the sales floor full throughout the day by actively replenishing the presentation, outstock and understock of key categories (gift, wrap, cards), as directed by the Manager on Duty.
Core Values
A Seasonal CSA at Paper Source interprets their daily responsibilities always through the lens of these Core Values. They inform everything we do.
· Customer Centricity
· knows the customer and their needs
· serves the customers
· understands that the customer can be employees and internal partners
· Creativity
· innovative
· curious
· embraces change
· Collaborative Leadership
· respectful
· trusting
· compassionate
· acts with integrity
· Entrepreneurial Spirit
· accountable for their own performance
· agile and responsive
· resourceful in problem-solving
· Passion for the Brand
· contagious enthusiasm for our history, stores, products, and employees
Requirements
availability to work a flexible schedule that meets the needs of the holiday business season, which will require evening and weekend shifts

ability to maneuver around the sales floor and stockroom. will require prolonged standing and occasional bending, twisting, reaching, kneeling, and potentially stairs

ability to work with/near cleaning chemicals and various art supplies
External Company Name: Paper Source, Inc.
External Company URL: http://www.papersource.com/
Job ID: SEA CSA Tivoli Village_9/21/20
Street: 410 South Rampart Blvd
Post End Date: 12/24/2020