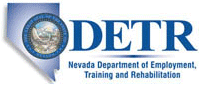 Job Information
Janus Global Operations, LLC

Security Officer (Probationary)

in

Las Vegas

,

Nevada
Primary Function
Provide static perimeter security and roving security patrols for security project. Actively support and uphold the Company's stated vision, mission, and values.
Essential Functions
Perform the day-to-day protective security functions as specified in daily post and detail orders

Carries and operates weapons as specified in daily post and detail orders, or upon orders from the detail leader or shift leader

Guard security site against damage, fire, theft, trespassing, illegal entry, exit, and unlawful attacks.

Patrol premises to ensure that the site is properly secured

Verification and identification of employees and other persons entering the site.

Inspect and properly store equipment

Develop incident reports of attacks, damage, theft, or unusual occurrences. Investigate disturbances and in the event of an emergency maintain order and safety of the occupants of the site

Ensure the guard force under his/her supervision adheres to established SOPs, protocols, and maintains their weapons/equipment in a high operational state

Understands, acknowledges, and follows as appropriate the Chain of Command

Be able to identify personal and work related problems of his/her Guard Force under his/her command at an early stage to avoid any operational impact

Act in accordance with the company Ethics Program
Job Requirements
Must have previous security experience

Must be a US Citizen

Must be at least twenty-one (21) years of age

Must have a valid and current Security Clearance

Ability to clearly and effectively communicate company practices with executives, clients, and employees

Must comply with AFI 31-117, Arming and Use of Force by Air Force Personnel, 17 Mar 2015

Must have valid driver's license

Must be fluent in speaking and writing the English Language

Must qualify with contract required weapons systems

Pass a detailed medical evaluation

Must be able to repeatedly lift up to 25 pounds, and carry heavy objects routinely

Ability to climb, crawl, crouch, bend, stand for long periods, reach above shoulder level, extend arms at awkward angles, lift, and carry objects

Must be able to be alert for shifts of at least eight (8) hours

Must be able to pass a detailed background investigation at a frequency as required by contract

Must be able to meet the physical requirements dictated by project requirements
Preferred Qualifications
Strong written and oral presentation skills

Excellent interpersonal and communication skills

Excellent organization skills

Proven ability to work both collaboratively and autonomously

Strong initiative

Ability to work under pressure and meet tight deadlines
Working Conditions
Position is represented by a Union Collective Bargaining Agreement

Must be able to meet the physical requirements dictated by project requirements

Ability to work in harsh working conditions, outdoors, and/or in extreme temperatures

Must be available to work outside the normal schedule when dictated by needs of the company
Job Location
Las Vegas, Nevada, United States
Position Type
Full-Time/Regular
Janus is an equal opportunity and affirmative action employer, and all qualified applicants will receive consideration for employment without regard to race, color, religion, sex, national origin, disability status, protected veteran status, or any other characteristic protected by law.
TypeContract
of Openings2
StatusFull-Time