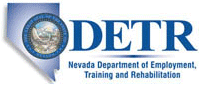 Job Information
Plaza Hotel & Casino

SECURITY OFFICER

in

Las Vegas

,

Nevada
SECURITY OFFICER
About the Organization The Plaza Hotel and Casino redefines Downtown Las Vegas luxury and creates a perfect combination of comfort and sophistication. Anchoring the Fremont Street Experience, the Plaza has been an iconic hotel in Downtown Las Vegas for the past 49 years and a recent property reinvention has allowed the Plaza to retain its classic Las Vegas charm and embrace a new world look. Boasting real values, real people and classic fun.
Description
POSITION SUMMARY: The primary purpose of the Security Officer is to demonstrate superior guest service skills by answering questions, escorting guests to their destinations, assisting in medical emergencies, providing for the general safety and security of guests, employees, and company assets, and providing all other supporting services. All duties are to be performed in accordance with department and property policies, practices, and procedures
Top 5 Specific Job Functions:
Patrol and monitor all areas of the property

Act as a First-Responder in emergency situations

Perform gaming drops/transactions, including carrying drop boxes and chip carriers

Resolve complaints and issues involving both guests and employees

Provide excellent guest service to guests and employees
Other Specific Job Functions
Assists guests by giving directions and answering questions in a friendly and courteous manner

Assists injured guests and applies first aid as necessary until professional help arrives

Patrol and observe all areas to ensure guest and team member safety

Monitors and observes the casino, parking lot and garage for disturbances, crimes, fire & safety hazards and undesirable persons and reports these issues to Security supervision

Respond to disturbances, as well as observe, report, document, and take appropriate action if necessary

Investigates all accidents on PlayLV's premises

Performs identification checks of guests to insure that only those 21 years of age and older are in the gaming areas

Ability to diffuse and manage violent situations and if necessary restrain a person using physical tactics learned in security training

Learn and apply general crime prevention techniques in accordance with PlayLV Asset Protection Policy

Operate a two-way radio to communicate with other Security personnel

Operate company owned vehicles, trucks, and motorized carts to respond to incidents and maintain security on and off property

Use computer to complete reports regarding property incidents such as guest accidents, personal property damage, vehicle accidents, theft, and guest complaints

Monitor access to the guest rooms by checking room keys at the elevator lobby

Provide security escorts for employees as necessary

Interact in a professional manner when dealing with other building staff, clients, guest, supervisor, and corporate staff

Other related duties as necessary
This job description in no way states or implies that these are the only duties to be performed by the employee in this position. It is not intended to give all details or a step-by-step account of the way each procedure or task is performed. The incumbent is expected to perform other duties necessary for the effective operation of the department.
Position Requirements
Required:
Knowledge of and enforcement of applicable laws, policies and procedures

At least 6 months of previous customer service, security or other law enforcement experience

Ability to participate in all evacuations procedures to aid guests and employees during an emergency

Ability to learn, demonstrate proficiency and effectively use defensive tactics and handcuffing techniques

Complete a CPR/AED class within 60 days of employment

The ability to complete all phases of security training including handcuffing training within 90 days of employment

Work varied shifts, including weekends and holidays

High school diploma or equivalent

Excellent customer service skills

Interpersonal skills to deal effectively with all business contacts

Professional appearance and demeanor

Able to effectively communicate in English, in both written and oral forms
Preferred:
Provide cardiopulmonary resuscitation (CPR) and operate an automated external defibrillator (AED) machine when needed

Previous security and/or military experience

Previous experience working in a similar resort setting
CERTIFICATES, LICENSES, REGISTRATIONS:
Gaming

Alcohol Awareness

Driver's License

CPR/AED (within 60 days)
PlayLV Gaming is an Equal Opportunity Employer. In compliance with the Americans with Disabilities Act, PlayLV Gaming will provide reasonable accommodations to qualified individuals with disabilities and encourages both prospective and current employees to discuss potential accommodations with the employer.
Location PLAZA HOTEL & CASINO LLC
EOE Statement We are an equal employment opportunity employer. All qualified applicants will receive consideration for employment without regard to race, color, religion, gender, national origin, disability status, protected veteran status or any other characteristic protected by law.
This position is currently accepting applications.