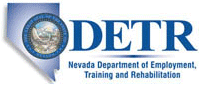 Job Information
Amentum

Security Training Officer

in

Las Vegas

,

Nevada
Job Summary
Under the direction of the Security Training Lieutenant, the Security Training Officer (STO) provides standardized initial and recurring training for Security Contractor personnel to comply with the PWS. The STO provides assistance and advises the Security Training Lieutenant on security matters, training trends, deficiencies, operational policies and customer relations.
Essential Responsibilities:
Identify the local training needs and tasks performed on the job.

Determine learning requirements for the tasks required.

Design a training approach that matches both learning requirements and personal capacity.

Design, implement and manage local unit orientation training, including area and personnel familiarization, security and safety concerns.

Design, implement and manage initial job training to include local operating instructions and assignment to on the job supervisor.

Schedule near and long term training in compliance with established training needs and the PWS.

Develop conduct and manage standardized training programs that follow established local operational directives and conduct ongoing refresher training.

Develop and conduct individual and collective exercises to identify deficiencies and take corrective action.

Develop and implement on the job task performance checklists for completion by the trainee and supervisor.

Monitor quality control trends to determine problem areas and then conduct refresher training in those areas.
Perform all other position related duties as assigned or requested.
Minimum Requirements
Minimum High School Diploma, Bachelor's Degree preferred. Knowledge and proficiency in the use of the following equipment is required: Handgun and tactical weaponry, various vehicles, mobile and hand held radios, sensor and alarm equipment, night vision equipment, computers and map reading. Must possess strong knowledge and skills of security police and tactical operations to include but not limited to: resource protection, force protection, classified handling, quality control, and defensive tactics. Must possess the ability to instruct designated course material. Knowledge of personal computers, networking, word processing software (MS WORD), database software, Form's creation software (Form Flow), multi-media presentation software (MS Power Point) and Spreadsheet software (MS Excel). Must be capable of working flexible hours to coincide with duty hours of security shifts at various locations. The STO must maintain physical ability and mental stamina to conduct duties requiring moderate to arduous physical exertion, training exercises, physical apprehension and self-defense techniques and all other duties required by the PWS. Position requires the ability to qualify for and maintain a government Top Secret Security Clearance. Possess a valid state issued driver's license.
Work Environment, Physical Demands, and Mental Demands:
Work may be performed indoors and outdoors. Outdoor assignments may include isolated areas in adverse climates (extreme heat/cold, high winds, snow, rain etc.). Outdoor assignments may cause the incumbent to come in contact with natural inhabitants to include venomous snakes, scorpions, insects, etc. Other working conditions include family separation, remote work environment and irregular duty hours.
Preferred Qualifications
Local Candidates
Active DoD Security Clearance
EOE including Disability/Protected Veterans. If you are an applicant with a disability that requires a reasonable accommodation to complete any part of the application process, or are limited in the ability—or unable to use—the online application system and need an alternative method for applying, you may contact our Reasonable Accommodation Helpline at 1-888-877-3181 or 301-944-3299 or email itsupport@amentum.com for assistance. In order to address your request, the following information is needed:
LP.SKU-D1.LIST
Upon receipt of this information we will respond to you promptly to obtain more information about your request.