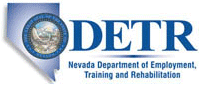 Job Information
Amentum

Senior Contracts Administrator

in

Las Vegas

,

Nevada
Job Summary
The Contract Administrators is responsible for administering awarded Contracts on a project basis. The administrators take part in planning meetings, corresponding with the customer on all contractual matters, making changes, corrections or adjustments as required, within the provisions of the contracts. Responsible for assuring that the company enters into a viable Contract, and both the company and customer comply with the provisions of the Contract, which also entails protecting income and revenue and whenever possible avoiding disputes.
Essential Responsibilities:
1) Monitors the day-to-day operations of project specific departmental functions, including but not limited to production schedules, establishment of priorities, requesting supplies, services, manpower, equipment and control of incoming and outgoing requisitions, logs and correspondence.2) Maintains day-to-day work history so that it can be retrieved as necessary.3) Provides assistance to construction/production, engineering and department managers on subcontract matters, working within the parameters of the prime contract.4) Review bids and/or change order proposals for conformity to contract requirements and may establish guidelines for project scheduling and/or identify changes in the scope of work.5) Works closely with management at the project and/or group level to coordinate work changes that could influence the prime contract.6) May train personnel for field duty in Contract administration as well as participate in corporate and group Contract administration training programs.7) Contract Administration at the project level may be managed by the project manager, project engineer, or on a medium to mega project, by a contract administrator who reports to the project manager or project engineer.8) Works under limited supervision.9) Provides assistance on a complex large or mega project or in a group or subsidiary with some lead responsibilities.10) May have responsibility for contracts administration on a large project or full management responsibility for contracts administration on a medium-size project.11) Demonstrates the ability to formulate and compile a variety of related Contract packages with responsibility for administering these packages during execution, including formation of the necessary documentation for adequate Contract control.12) Completed work is reviewed for achievement of desired results.13) Performs all other position related duties as assigned or requested.Perform all other position related duties as assigned or requested.
Minimum Requirements
Education/Experience: Bachelor's degree in engineering, business, law or a related field with 6+ years of experience in contract administration or 10+ years of work experience in contract administration, construction, engineering, law, scheduling, cost, materials, procurement and/or business development. Good oral and written communication skills; working knowledge of word-processing and integrated software applications; organizational skills and ability to perform detail-oriented work are required. Position may require the ability to pass and maintain a Security Clearance. Position may require travel.
Work Environment, Physical Demands, and Mental Demands:
Typical office environment with no unusual hazards, occasional lifting to 20 pounds, constant sitting while using the computer terminal, constant use of sight abilities while reviewing documents, constant use of speech/hearing abilities for communication, constant mental alertness, must possess planning/organizing skills, and must be able to work under deadlines. Position may require the ability to pass and maintain a Security Clearance. Position may require travel.
Preferred Qualifications
TS Clearance. Working knowledge of FAR; DFARS; SCA; CBA; Davis Bacon.Experience with Prime Administration as well as Subcontract AdministrationExperience in leadership roles.
EOE including Disability/Protected Veterans. If you are an applicant with a disability that requires a reasonable accommodation to complete any part of the application process, or are limited in the ability—or unable to use—the online application system and need an alternative method for applying, you may contact our Reasonable Accommodation Helpline at 1-888-877-3181 or 301-944-3299 or email itsupport@amentum.com for assistance. In order to address your request, the following information is needed:
LP.SKU-D1.LIST
Upon receipt of this information we will respond to you promptly to obtain more information about your request.