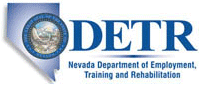 Job Information
Compass Group, North America

SENIOR DIRECTOR OF DINING SERVICES

in

LAS VEGAS

,

Nevada
Posted Date: Jan 7, 2021
*Position Title: *DIR, DINING SERVICES SR I
Details: /GREAT OPPORTUNITY/ for an experienced Senior Director at a 314 resident affluent community in Summerlin, Nevada! Dining areas include bistro, main dining room, assisted and skilled living dining rooms; lead our team of 50 ftes and 3 managers while co-leading the department with our talented Executive Chef; leadership experience in retirement community, hotel, fine dining restaurant, or country club dining is a must! Must be a Certified Dietary Manager (CDM) or willing to immediately enroll in program and achieve within one year of employment.
Morrison Community Living, a member of Compass Group®, is the nation's only company exclusively dedicated to providing food, nutrition & wellness, EVS and hospitality services to the senior living industry.  Morrison has over 350 registered dietitians, 250 executive chefs, 400 hospitality associates and 7,000 professional food service team members. Actively committed to fostering ways to enjoy great-tasting, healthy food through socially responsible practices and superior customer service, the Atlanta-based company serves more than 450 senior living clients in 42 states, including some of the largest and most prominent senior living communities in the United States.
/This position is eligible for an Employee Referral Bonus! If you know someone that is qualified for this role, please use the "job search" in MyOpportunity to refer your referral and email them a link to apply. Your referral will be able to apply by clicking the link in the email then you can check the status under Careers in MyOpportunity by clicking on "referral tracking." For Employee Referral guidelines, FAQs and the Compass Employee Referral Policy, email *//MyReferral@compass-usa.com//.*/
Job Summary:
The Senior Director of Dining Services is responsible for overseeing the day to day dining services operations in this large, high-end Senior Living facility. You will manage and lead a team of employees, and also be responsible for managing client relationships, profitability of the account, and talent development.
*Key Responsibilities/:/ *
Operates the department in accordance with the approved budget, while providing the client with the maximum value for the dollars spent

Ensures that the food offered to the students is of superior quality

Directs and conducts safety, sanitation, and maintenance programs

Maintains excellent relationships with students, faculty, guests and clients as well as other departments within the community

Promotes the professional growth and development of the entire team

Fosters strong inter-departmental relations and integrate the dining service department with the facility plan of operations
Preferred Qualifications:
Bachelor's Degree or equivalent years of additional experience

Minimum of five years of Proven Leadership expertise

Solid background in fine dining restaurants, resorts, Healthcare, or Senior Living

Two to four years of direct foodservice operational management experience with inventory and purchasing knowledge and control

Strong knowledge of food and catering trends with a focus on quality, production, sanitation, food cost controls, and presentation

Knowledge of P&L accountability and contract-managed service experience is desirable

ServSafe® certified a plus

Must have earned Certified Dietary Manager Certificate (CDM) or complete course within one (1) year of employment
Apply to Morrison Community Living today!
/Morrison Community Living is a member of Compass Group USA/
Click here to Learn More about the Compass Story
Compass Group is an equal opportunity employer. At Compass, we are committed to treating all Applicants and Associates fairly based on their abilities, achievements, and experience without regard to race, national origin, sex, age, disability, veteran status, sexual orientation, gender identity, or any other classification protected by law.