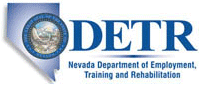 Job Information
UnitedHealth Group

Senior Manager of Pharmacy Operations - Las Vegas, NV

in

Las Vegas

,

Nevada
You're looking for the next great thing for your career. How about creating the future of health care? Optum Frontier Therapies is a new pharmacy services business pioneering a better approach to care for patients with rare diseases; we are on a mission to support people with compassion while creating access to therapies at the frontier of health care. With us, you'll find a fast-paced, passionate and professional culture where you can use your talent and our resources to make a huge impact—ensuring that all people, no matter how unique, have the ability to access a better tomorrow. Take this opportunity to start doing your life's best work.(sm)
What makes your career greater with Optum Frontier Therapies? You'll work with expert and enthusiastic peers, be part of a culture focused on both clinical outcomes and business results, and contribute to a growing team that prides itself on learning, evolving and challenging the status quo.
The Senior Manager of Pharmacy Operations in Optum Frontier Therapies will be on the team of an exciting new business serving patients with rare diseases, pharma manufacturers, and providers by dispensing and servicing therapies at the frontier of healthcare. As a new Optum business, we are building on our strengths but also challenging the status quo. We are creating a business that is designed to specifically serve the unique needs of rare disease patient populations and support the emerging therapies, which require enhanced services and new capabilities over traditional specialty pharmacies. Our mission, 'supporting people with compassion while creating access to therapies at the frontier of health care,' and vision, 'that all people, no matter how unique, can access a better tomorrow' are what drive and motivate us, as part of the larger UnitedHealth Group mission 'to make the health system work better for everyone.'
The Senior Manager of Pharmacy Operations will be responsible for managing pharmacy location within the Optum Frontier portfolio located in Las Vegas, NV. Under general supervision from the Director of Operations, the Senior Manager will be responsible for direct oversight of multi-department operation. This role will provide direct leadership to an access and reimbursement team, pharmacy fulfillment floor supervisors, procurement and warehouse supervisors, and program managers. This position will provide coaching, mentoring, and support in the development of staff and recognize individual and team success that result in a high-level of team engagement and commitment.
Primary Responsibilities:
Open new pharmacy footprint site. Physically assist with overall location readiness to include, but not limited to hardware station setup, drug inventory, telephony needs and more

Recruiting and hire employees to support the organizational structure to include onsite employees, telecommute, and remote workforce

Work directly with leadership on recommended staffing needs based on workforce management models. Provide continual input and oversight into workforce management models in order to strategically forecast workforce needs for all roles required to support patients, clients, and prescribers

Ensure policies and procedures are developed and adhered to following accreditation and company standards

Work directly with training team to ensure all team members are trained to policies and procedures and work instructions

Have a deep understanding of systems and workflow needs to best inform internal and external parties of enhancement and staffing needs

Provide ongoing, continuous management oversight as a coach who is concerned with the growth and development of team members

Direct control of financial management of location to include correct staffing levels and inventory management controls

Maintain close relationship with client strategy team to ensure operational needs and workforce are exceeding client expectations

Navigate a highly matrixed organization using strong relationship building skills and clear communication in both verbal and written form

Work with leadership to identify and drive resolution to any issues that may hinder program success

Partner with implementation teams to be a subject matter expert in capabilities with understanding to inform on gaps and provide optionality for forward planning of successful implementations

Partner with all leaders to optimize the organizational structure and planning for strategic roles to best support team members and clients

Develop metrics for self and direct reports that align to the overall objective for the business

Ensure performance is tracked accurately utilizing internal tools and processes. Collaborate with quality teams habitually to analyze quality of all roles, identify sparks, and drive culture of quality performance.

Ensure that business continuity/emergency response plans are trained to and can be readily executed

Strong focus on team member development, coaching, and monthly meetings

Commitment to work collaboratively with leaders to support indirect hierarchy of large staff of team members
You'll be rewarded and recognized for your performance in an environment that will challenge you and give you clear direction on what it takes to succeed in your role as well as provide development for other roles you may be interested in.
Required Qualifications:
Undergraduate degree

3+ years of leadership experience within pharmacy operations

Experience leading and developing a geographically dispersed, high performing team with large indirect hierarchy

Be a team player and collaborate across functions

Proven ability to set priorities and manage team to meet key objectives of the business

You will be asked to perform this role in an office setting or other company location

Employees are required to screen for symptoms using the ProtectWell mobile app, Interactive Voice Response (i.e., entering your symptoms via phone system) or a similar UnitedHealth Group-approved symptom screener prior to entering the work site each day, in order to keep our work sites safe. Employees must comply with any state and local masking orders. In addition, when in a UnitedHealth Group building, employees are expected to wear a mask in areas where physical distancing cannot be attained.
Preferred Qualifications:
Master's degree

Pharmacy degree

Specialty Pharmacy experience

Pharmacy Accreditation experience

Previous work history working in a matrixed environment, call center and / or operations environment
Diversity creates a healthier atmosphere: UnitedHealth Group is an Equal Employment Opportunity/Affirmative Action employer and all qualified applicants will receive consideration for employment without regard to race, color, religion, sex, age, national origin, protected veteran status, disability status, sexual orientation, gender identity or expression, marital status, genetic information, or any other characteristic protected by law.
UnitedHealth Group is a drug-free workplace. Candidates are required to pass a drug test before beginning employment.
Job Keywords: Pharmacy Operations, Operations, Pharmacist, Specialty, accreditation, call center, PharmD, RPh, Manager, Leader, Leadership, Optum Frontier Therapies, OFT, Las Vegas, NV, Nevada