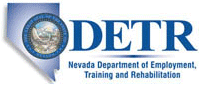 with your skills? </strong> <a href="https://careers-heart.icims.com/jobs/search?" target="_blank" title="" rel="noopener">Click here</a> to see other opport
low us on Twitter <a href="https://twitter.com/theahalife" target="_blank" title="" rel="noopener">#TheAHALife</a> </p><p style="margin: 0in 0in 0.0001pt; text-align: center;"></p><p style="margin: 0in 0in 0.0001pt; text-align: center;"> EOE/Protected
Job Information
American Heart Association

Senior Statistical Analyst, Health Informatics

in

Las Vegas

,

Nevada
Overview
Are you ready to join an organization where you can be a relentless force for a world of longer, healthier lives?
Envision all Americans enjoying ideal cardiovascular health free of heart disease and stroke. At the American Heart Association and American Stroke Association, we get to work toward that goal every single day. Is it easy? No. Is it worthwhile? you bet!
This is satisfying work that makes a real difference in people's lives. You can achieve professional growth with personal fulfillment. You will connect with people and make a lifesaving impact. You will partner with individuals, schools, lawmakers, healthcare providers and others to ensure everyone has access to healthier lifestyle choices and proper healthcare.
Responsibilities
The American Heart Association (AHA) has an excellent opportunity for a Sr. Statistical Analyst with our National Center office.
In this role, you will be responsible for performing advanced statistical modeling and analysis of multi-level data sets to predict or report outcomes of AHA's Quality Research Healthcare Informatics projects. Additional responsibilities include the organization, analysis, and reporting of data collected from Quality Programs and Research as well as for applying biostatistical tools, data mapping, data documentation and html web design expertise.
Essential Job Duties:
Conducts advanced data analysis from AHA's Get With The Guidelines® (GWTG) data registries and data collected from clinical trials on the Patient Management Tool. Provides statistical analysis and reports including forecasting, simulations modeling, and predictive analytics. Analyzes data using SAS, Python or R. Develops summary reports that include interpretation of findings. Knowledge and experience of how to analyze the data using Python or R in AWS cloud-based workspace is essential.

Supports the launch of Quality Improvement data and documentation on the AHA Precision Medicine Platform. Develops and manages data dictionaries and documentation of data reporting standards. Oversees quality control of data collection and database management. Coordinate with program implementers to develop and optimize systems for data collection across the entire program lifecycle (planning, implementation, and evaluation). Confirm the accuracy and robustness of data in the registries using frequency queries, missingness reports, and data collection integrity audits.

Develop html wireframes, tutorials, and pipelines to support GWTG datasets for users on the Precision Medicine Platform.

Review research proposals to confirm that the endpoints and analytical techniques are feasible with the available data. Create, validate, and maintain data linkages with other databases or registries.

Prepare statistical reports for ongoing scientific investigations and presentations, and present Quality Outcomes Research and Analytics program data reports for professional audiences, potential funders, and consumer audience, as appropriate.
Want to help get your resume to the top? Take a look at the experience we require:
Qualifications
Bachelor's Degree in Biostatistics, Epidemiology, Public Health (MS, MPH, MPP, MSPH), Business Analytics, Programming, or a related field of study.

Minimum of five (5) years of experience in statistical analysis and modeling which includes hypothesis testing, logistic and linear regression, parametric and non-parametric methods as well as data harmonization.

Proficiency in statistical programming in a cloud-based workspace (SAS, R, python.

Proficiency in building, implementing, and supporting data documentation.

Proficient with database management and analytic tools and languages supporting data analysis and reporting such as R, Python, SQL, or related platforms.

Effective skills in project management, preferably in health program evaluation.

Ability to work collaboratively and independently.

Proficiency in database development, management, and quality control methods.

Excellent written communication skills with a focus on interpretation of statistical output appropriate for a variety of audiences.

Must be able to travel overnight approx. 10% of the time.
Here are some of the preferred skills we are looking for:
Experience with analysis of data focused on cardiovascular disease epidemiology or similar/related chronic disease.

Ability to manage multiple work streams daily while completing tasks with a high degree of accuracy and an eye towards process improvement.
So, are you ready to work for the largest voluntary health organization dedicated to fighting heart disease, stroke and other cardiovascular diseases?
Click on "New Resume" (or "Existing Resume" if you have previously applied to AHA positions) to submit your online application. Only those deemed most qualified will be contacted to interview.
At American Heart Association | American Stroke Association, diversity, inclusion, and equal opportunity applies to both our workforce and the communities we serve as it relates to heart health and stroke prevention.
This position not a match with your skills? Click here to see other opportunities.
Be sure to follow us on Twitter #TheAHALife
EOE/Protected Veterans/Persons with Disabilities
Location US-TX-Dallas
Posted Date 1 month ago (10/28/2020 7:41 AM)
Requisition ID 2020-6095
Job Family Group Science and Research
Additional Locations US-Anywhere
US-Anywhere
Location: Las Vegas,NV