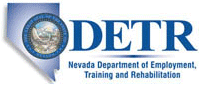 Job Information
WSP-Parsons Brinckerhoff

Senor Lead Inspector (ID# 46262)

in

Las Vegas

,

Nevada
Senor Lead Inspector (ID# 46262) Las Vegas, NV
Category: Inspection
Job Type: Temporary
Minimum Experience: 12
Required Education: High School Diploma
Job Description
Be involved in projects with our Construction Services Team and be a part of a growing organization that meets our client's objectives and solves their challenges.
At WSP, we are driven by inspiring the right people to be part of our future-focused business objectives. Our devotion to teamwork has allowed us to build communities and expand our skylines. Here at WSP, anything is within our reach and yours as a WSP employee. Come join us and help shape the future!
WSP is currently initiating a search for Senior Lead Inspector for our Las Vegas, NV office.
Duties and Responsibilities:
Manages a comprehensive contract administration program and ensures compliance with applicable plans, specifications, ordinances, client policies, state and federal laws and good construction practices.

Plans, directs, coordinates and organizes a group of inspectors and supervisors engaged in the inspection of a wide variety of construction projects

Establishes work procedures and performance standards that conform with the policies of the client contract

Works with construction staff including engineers, superintendents and contractors on all phases of contract work under construction

Provides technical expertise to expedite completion of the project according to contract terms, plans and specifications.

Ensures adequate precautions are taken to ensure safety of construction staff

Participates in project and internal client meetings

Exercise responsible and ethical decision-making regarding company funds, resources and conduct and adhere to WSP's Code of Conduct and related policies and procedures

Other duties as required by business needs
Talent is the essence of meeting our client's objectives, goals and challenges. If this sounds like a fit for you, we'd love to have that first discussion of you joining our team.
Job Requirements
Minimum Qualifications:
High School Diploma or GED equivalent

Minimum of 12+ years of relevant experience

Proven track record of upholding workplace safety and ability to abide by WSP's health, safety and drug/alcohol and harassment policies
Preferred Qualifications
Bachelor's Degree

Professional Engineering License
About WSP USA
WSP USA is the U.S. operating company of one of the world's leading engineering and professional services firms. Dedicated to serving local communities, we are engineers, planners, technical experts, strategic advisors and construction management professionals. WSP USA designs lasting solutions in the transportation, buildings, energy, water and environment sectors. With nearly 9,500 people in 150 offices across the U.S., we partner with our clients to help communities prosper.www.wsp.com/usa
WSP provides a comprehensive suite of benefits including medical, dental, vision, disability, life, and retirement savings focused on a providing health and financial stability throughout the employee's career.
At WSP, we want to give our employees the challenges they seek to grow their careers and knowledge base. Your daily contributions to your team will be a key piece in our meeting client objectives, goals and challenges. Are you ready to get started?
WSP USA Inc., WSP USA Buildings Inc., and WSP USA Services Inc. (collectively "WSP USA") is an Equal Opportunity Employer
Race/Age/Color/Religion/Sex/Sexual Orientation/Gender Identity/National Origin/Disability or Protected Veteran Status
The selected candidate must be authorized to work in the United States.
Relocation assistance is not available for this position.
This position is contingent upon WSP being selected for a contract or program we are currently pursing.
This position is subject to and contingent upon client approval of candidates put forth for consideration by WSP.
WSP USA Inc., WSP USA Buildings Inc., and WSP USA Services Inc. (collectively "WSP USA") is an Equal Opportunity Employer Race/Age/Color/Religion/Sex/Sexual Orientation/Gender Identity/National Origin/Disability or Protected Veteran Status