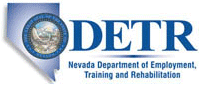 Job Information
Rimini Street, Inc

Service Desk Analyst

in

Las Vegas

,

Nevada
Rimini Street, Inc. (Nasdaq: RMNI) is a global provider of enterprise software products and services, the leading third-party support provider for Oracle and SAP software products and a Salesforce partner. The Company offers premium, ultra-responsive and integrated application management and support services that enable enterprise software licensees to save significant costs, free up resources for innovation and achieve better business outcomes. More than 2,000 global Fortune 500, midmarket, public sector and other organizations from a broad range of industries rely on Rimini Street as their trusted application enterprise software products and services provider.
The company is widely recognized by clients, leading industry analysts (including Gartner, Forrester, Constellation Research and Nucleus), and financial analysts as the leader in a large, fast growing market with tremendous upside and an extremely strong value proposition that resonates with CIOs and CFOs.
We actively seek a Service Desk Analyst resident in our Las Vegas, Nevada office.
Rimini Street views all employees as partners, and is committed to providing an exciting, participatory and team-oriented work environment. In addition to our very competitive compensation packages, be prepared for challenging professional growth and fun along the way in our work-hard, play-hard corporate environment.
Position Description
The Service Desk Analyst role participates in IT Service Desk operations on a designated shift / work schedule to provide technical support to global end users. This includes the responsibility of managing all procedures related to the identification, prioritization, troubleshooting and resolution of IT Incidents and Service Requests. The Service Desk Analyst will also contribute to problem resolution by providing technical support to end users at the levels of the organization from end point technologies to infrastructure and enterprise application support.
Essential Duties and Responsibilities
Provide technical assistance and support for incoming queries and issues related to computer systems, software, and hardware utilizing ServiceNow as the system of record.

Respond to queries, incidents and service requests through many communication channels addressing the needs of users seeking help.

Ask questions to determine nature of problem, identify urgency and business impact of incidents utilizing priority matrixes and other tools.

Drive critical incident management process for engaging resolver groups.

Walk customer through problem-solving process.

Install, modify, and repair computer hardware and software.

Run diagnostic programs to resolve problems.

Resolve technical problems with Local Area Networks (LAN), Wide Area Networks (WAN), and other systems.

Track and analyze trends in Service Desk requests and generate statistical reports

Document knowledge-base articles documenting common errors and fixes.

Provisioning and Deprovisioning of access for onboarding and offboarding employees

Identify, recommend, develop, and implement end user training programs to increase computer literacy and self-sufficiency

Routinely assess current environment against technology trends, making recommendations as appropriate

Follow up with customers to ensure issue has been resolved.

Run reports to determine malfunctions that continue to occur.

Maintain all IT internal process documents as per ISO & QMS standards. If any process changes are observed, need to be document once approved.

Generate and Audit daily shift handover reports.

Take action to re-mediate Non-Compliance under various parameters like Patches, BlueCoat, Druva, bit locker, Etc.

Review compliance of Druva backup health and ensuring all workstations are backing up

Other duties as assigned
Location
Education
AS or BS degree in information technology, computer science, etc. is preferred
Experience
3+ years of IT experience supporting Windows and Mac platforms

Experience supporting an organization of at least 500+ employees is preferred

Experience working in a team-oriented, collaborative environment

Working knowledge of ServiceNow or other IT ticketing system preferred
Skills
Positive attitude, excellent work ethic, strong customer service and exceptionally strong troubleshooting skills

Exceptional written and verbal communication skills

Strong technical knowledge of workstation applications like MS Office, Office 365, One Drive, Microsoft Teams, etc.

Demonstrated relationship management and performance management skills

Ability to effectively prioritize and execute tasks in a high-pressure environment

Exceptional customer service orientation

Ability to troubleshoot complex, transaction-based cloud applications

Must have a working knowledge of fundamental IT concepts (e.g.application configuration, user management, role based provisioning, cloud applications)

Completes technical service request support, provisionsing and deprovisioning of application accounts and provides enterprise application technical support and troubleshooting for applications such as Salesforce, ServiceNow, O365, Teams, etc.
Desired Qualifications
MCSA, MCSE, ITIL, ServiceNow and other relevant IT certifications preferred
#LI-MH1
Be Treated Like the Best
At Rimini Street, we hire only the best and provide compensation, bonus and benefit programs geared toward top-performing professionals. We also give our employees an opportunity to share in the financial success resulting from our dedication to service excellence, high-quality deliverables and an unparalleled client experience.
We provide competitive compensation, bonus and benefits packages.

There's no bureaucracy, thousand-page rule books or politics here – just an outstanding team of people working together to grow a great company through industry-leading work and commitment to bringing our absolute best to the job every single day.

We have a "work hard, play hard" environment. We're hard-working, dedicated, and passionate about achieving success, but we also enjoy opportunities to have fun, meet up at company events, and incorporate laughter and smiles into our daily culture. You will build tremendous professional relationships and friendships at Rimini Street!

We encourage and provide opportunities for professional growth and advancement. We never stop improving as a company and want each of our employees to feel the same.

Industry Recognition

Listed as a 2016 Bay Area Top 75 Software Company by the San Francisco Business Times.

Named as an Inc. 5000 company for the sixth consecutive year, and recognized as one of America's fastest-growing private companies with three-year revenue growth of 172%.

Honored with six 2016 Stevie International Business Awards.

Received the 2016 Golden Bridge Customer Service Achievement of the Year and Customer Service Department of the Year awards.

Honored with the 2016 Best in Biz Company of the Year and Best Place to Work awards.

Winner, Bay Area News Group "Top Workplaces" Awarded in 2010, 2013 and 2014

Named to CIO UK's "20 Companies to Watch in 2012" annual hotlist of tech companies

Winner, 2012 Red Herring Top 100 Americas award

Ranked #1 as Top Small Business in the West, 2012

Winner, Gartner Cool Company Award, 2012

Rimini Street is committed to creating a diverse environment and is proud to be an Equal Employment Opportunity Employer. All qualified applicants will receive consideration for employment without regard to age, race, color, religion, national origin, sexual orientation, gender or gender identity, disability and protected veterans status or any other characteristic protected by law.
Job ID: 2020-8192
External Company URL: www.riministreet.com
Street: 3993 Howard Hughes Parkway