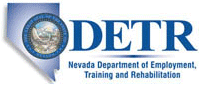 Job Information
Vereco

Service Manager

in

Las Vegas

,

Nevada
As the Vereco Service Manager, you will be responsible for overseeing a team of technical service representatives to ensure that print equipment is fully function and provide top level of client services for our clients. You will be responsible for ensuring your team adequately maintains parts, inventory, core returns, complete and submits accurate and timely reports, logs, receipts and vouchers relating to service activities and seek ways to improve service metric performance. The Service Manager will be reviewing key performance indicators, managing to budgets, preparing and presenting performance information for clients, stakeholders, and directors.
As the service manager, you will:
Meet and maintain field service performance benchmarks and SLAs, including maintaining parts cost and other related targets and goals.
Manage all aspects of field service operations; field technician/service call scheduling, parts ordering/receiving, core returns, monthly meetings, spot checks, inventory, and meeting preparation and presentation.
Communicate and interact with customers, field service, management and other organizational departments as needed, in a way that is courteous, positive and professional.
Maintain adequate staffing to meet the demands of the business through proper forecasting, scheduling and training of available resources.
Supervise a team of technicians, including, but not limited to: hiring, mentoring, creating schedule coverages, performance improvement plans, and terminations
Manages and oversees activities within a region or sub-region
Appropriately and timely escalation of issues to the right level within the organization.
Provides backup for repairs, maintenance and other responsibilities for print equipment for accounts that need additional support
Auditing and reviewing meter read collection and system updates
Preventative maintenance planning/strategizing, and assessing equipment needs
Identifying trends to proactively improve service delivery, including reviewing device, part, or consumable failure to escalate to Service Directors
Training and technical support for Vereco Team members
Requirements
A Bachelor s degree is preferred but will consider candidates with equivalent management experience
Must possess excellent verbal and written communication skills
Must have strong organizational and time management skills
Must be proficient in using Microsoft Office Suite applications, internet, and applicable technical labor management systems
Experience in laser printer or copier technology, function and repair a plus.
Strong relationship management skills with customers and personnel within the organization
Demonstrated aptitude for problem solving, ability to determine solutions for customers
Must be results oriented and able to work both independently and within a team environment
Experience Managing Field Teams in multiple locations
Must have valid driver's license with a clean driving record and personal vehicle
Physical Demands
Ability to travel up to 60% of the time in assigned territory
Working in a face paced environment with competing deadlines
Requires travel throughout hospital complete and grounds, both walking and driving
Must be able to lift and/or move up to 50 pounds, bend, stoop, kneel, crouch, crawl, work at floor level and walk long distances
Work is performed indoors and outdoors.
Occasional exposure to variations in temperature, noise, mechanical, electrical, fume/odor, chemical, toxic waste, and wet hazards
Various immunizations and/or medical testing may be required at the company's expense as a condition of employment for any positions that work on-site regularly in a hospital or medical setting