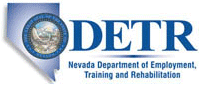 Job Information
Schneider Electric

Service Sales Representative - Las Vegas

in

Las Vegas

,

Nevada
SUMMARY:
This position isthe primary sales position in the Branch organization responsible for selling servicework. This position is responsible for developing and maintaining relationships with new and existingcustomers to identify the scope of work, estimate and sell system adds/modifications andmaintenance agreements so as to meet or exceed his/her booking and booked gross margin budgets.
PRIMARY DUTIES AND RESPONSIBILITIES:
Develop and maintain an ongoing professional relationship with new or existing customers

Prospect for and identify potential service sales opportunities

Prioritize service sales opportunities to determine in what order service sales opportunities need tobe addressed.

Perform take-off and estimate costs of prospective service sales opportunities

Determine installation labor requirements and if they exceed in house capabilities develop
installation subcontract bid packages and obtain subcontract quotations to be used in the cost
estimate
Analyze customer needs and develop maintenance plan options for proposal to customer

Develop and implement sales strategies and tactics for individual service sales opportunities

Prepare sales quotations and proposals

Identify and cause to be prepared all necessary bid and proposal documents, e.g.: Bid Forms,Bid Bonds, Affidavits, etc.

Prepare and submit required Booking Authorization forms or Service Order forms

Obtain, assemble and organize all bid documents, proposal documents, take-offs, material andsubcontract quotations, sketches, notes and approved sales estimates for delivery to ServiceManager

Make calls as required to collect receivables

Other duties may be assigned
*QUALIFICATIONS: *To perform this job successfully, an individual must be able to perform eachprimary duty satisfactorily. The requirements listed below are representative of the education,experience, skills and/or abilities required. Reasonable accommodations may be made to enableindividuals with disabilities to perform the primary duties.
EDUCATION:
Four (4) year college degree required or equivalent work experience.
* EXPERIENCE:*
Three years technical sales experience.
SKILLS & ABILITIES:
Strong verbal and written communication skills.
Proficient in Microsoft Office programs including but not limited to, Word, Excel and
PowerPoint.
Excellent organizational skills.
TAC, Schneider Electric product knowledge a plus, but not required.
*PHYSICAL DEMANDS: *The physical demands described here are representative of those
that must be met by an employee to successfully perform the primary duties of this job.
Reasonable accommodations may be made to enable individuals with disabilities to perform the
primary duties.
The work is sedentary. Typically the employee may sit comfortably to do the work. However,there may be some movement from area to area, transporting of items such as a laptop computer,paper, books, luggage and small parts; driving an automobile, etc.
WORK ENVIRONMENT: The work environment characteristics described here are representativeof those an employee encounters while performing the primary duties of this job. Reasonableaccommodations may be made to enable individuals with disabilities to perform the primary duties.
While performing the primary duties of the job, the employee is regularly exposed to outside weatherconditions, traveling from one location to another.
Primary Location: US-Nevada-Las Vegas
Schedule: Full-time
Unposting Date: Ongoing
Req ID: 0051KF