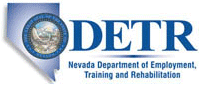 Job Information
Stanley Acess Technologies

Shipping & Receiving Clerk

in

Las Vegas

,

Nevada
71178BRTitle:Shipping & Receiving ClerkBusiness:US - CDIYState/Country/Province:Nevada No. of Positions:1Job Description:Title: Shipping & Receiving Clerk
Reports To: Service Operations Manager
FLSA Status: Non-Exempt
Potential Next Assignments: Customer Service Rep
JOB SUMMARY
The successful candidate for Shipping & Receiving will be able utilizing knowledge of SB&D shipping procedures to verify and keep records of incoming and outgoing shipments into the Service Center while assisting other parts of the center during S&R non-productive hours. They will be a team player and willing to go beyond duties assigned and take the initiative to help out where needed.
REQUIREMENTS
Able to work a regular schedule of 40 hours per week

Able to work additional hours as needed to meet customer demands

Possess a high school diploma or GED equivalent;

Possess a valid driver's license and a good driving record;

Operate with a high degree of integrity and accountability

Follow verbal instructions and use simple math

Ability to demonstrate superior customer service and salesmanship;

Knowledge of Microsoft applications; Excel, Power Point, Word, Outlook;

Ability to read and write English

Maintain appropriate conduct in and out of the service center environment when representing Stanley Black & Decker;

Adhere to the company's service policies at all times;

Ability to read and comprehend operations system procedures and computer reports;

Able to learn our products, their applications, care and proper maintenance as well as become well versed in our discounts, pricing policies, product prices and product programs.
CORE COMPETENCIES
Operational Responsibilities
utilizing knowledge of SB&D shipping procedures to verify and keep records of incoming and outgoing shipments into the Service Center;

preparing items for shipment

identify information to confirm against invoices, orders and/or other records;

unpacking and examining incoming shipments, rejecting damaged items, recording shortages

keeping an adequate supply of shipping materials on hand at all times;

Assist with inventory control;

substitute as a Van Driver when needed (if applicable);
Sales & Client Relations:
corresponding with shipper and/or customers to rectify damages and shortages;

customer service interaction, answering phones;

Conducts customer sales and service both at the counter and via phone;
Safe Work Practices:
Achieve Environmental Health and Safety (EHS) goals set for the center by the division;

maintaining the work area and equipment in a clean and orderly condition and follow prescribed safety regulations;
Administrative Tasks:
be familiar with and able to interpret packing slips, enter into the computer the correct information, to acknowledge receipt of the goods into the purchase order and processing database;

Cover the front counter for CSR breaks and as needed during peak hours

Misc. tasks as assigned;
Requisition Number:71178BRFunction:Distribution City:Las VegasEEO Statement:All qualified applicants to Stanley Black & Decker will receive consideration for employment without regard to race, religion, color, national origin, sex, sexual orientation, veteran's status, age, disability or any other characteristic protected by lawFeatured Category on SBD Careers:Customer Service