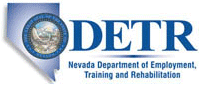 Job Information
UnitedHealth Group

SMA Customer Service Rep - Las Vegas, NV

in

Las Vegas

,

Nevada
Working in a call center environment under supervision to receive and process inbound calls from patients, providers and other medical staff. Execute outbound calls or electronic task to assist with providing medical related services. Assist callers with appointment scheduling, prescriptions refills, facility locations and lab results. Resolve routine to complex issues.
Primary Responsibilities:
Answers a minimum of 75 calls per day resolving moderate to complex issues

Schedule and verify appointments in clinical information system

Verify and update patient demographic and insurance information

Send and receive tasks to Provider offices to assist patient with access to medical care

Receive and process expedite, stat and at - risk referral status

Extreme high volume data entry

Process and resolve expedited patient complaints

Review and processing of medication refills

Proactive response to inquiries from patients, providers, and internal medical personnel

This call center is open 7 days a week 7a-10. You must be able to work any shift, including weekends
You'll be rewarded and recognized for your performance in an environment that will challenge you and give you clear direction on what it takes to succeed in your role as well as provide development for other roles you may be interested in.
Required Qualifications:
High School diploma or equivalent

1+ year of experience in a customer service / call center or healthcare environment

SHS training curriculum completed within 2 years of training

Expanded knowledge and use of Excel and Microsoft Outlook

Must pass a Microsoft outlook and 60 min typing test

This call center is open 7 days a week 7a-10. You must be able to work any shift, including weekends
Preferred Qualifications:
Medical Terminology

Advanced knowledge of insurance products

Training in a medical office or customer service related field

CPT and ICD - 9 coding

Able to demonstrate customer service and proper telephone etiquette

Strong oral and written communication skills

Advanced computer skills in Windows environment

Strong listening, critical thinking, decision making, telephone, customer service and problem solving skills

Ability to prioritize call types
Careers with Optum. Here's the idea. We built an entire organization around one giant objective; make health care work better for everyone. So when it comes to how we use the world's large accumulation of health-related information, or guide health and lifestyle choices or manage pharmacy benefits for millions, our first goal is to leap beyond the status quo and uncover new ways to serve. Optum, part of the UnitedHealth Group family of businesses, brings together some of the greatest minds and most advanced ideas on where health care has to go in order to reach its fullest potential. For you, that means working on high performance teams against sophisticated challenges that matter. Optum, incredible ideas in one incredible company and a singular opportunity to do your life's best work.(sm)
Diversity creates a healthier atmosphere: UnitedHealth Group is an Equal Employment Opportunity/Affirmative Action employer and all qualified applicants will receive consideration for employment without regard to race, color, religion, sex, age, national origin, protected veteran status, disability status, sexual orientation, gender identity or expression, marital status, genetic information, or any other characteristic protected by law.
UnitedHealth Group is a drug-free workplace. Candidates are required to pass a drug test before beginning employment.
Job Keywords: Customer Service Representative, SMA, Las Vegas, NV, Nevada