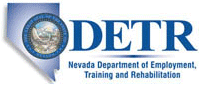 Job Information
Randstad

Social Media Manager

in

Las Vegas

,

Nevada
Social Media Manager
job details:
location:Las Vegas, NV

salary:$80,000 - $100,000 per year

date posted:Thursday, April 8, 2021

job type:Permanent

industry:Professional, Scientific, and Technical Services

reference:832345
job description
Social Media Manager
job summary:
We are looking for a highly motivated and creative Marketing Specialist to work within and develop our cross functional
innovation team. This person loves designing and executing marketing campaigns and experiments to test hypotheses
related to our value proposition and customer segment. This candidate has strong work experience with search engine
marketing and is skilled with using Google Ads, Google Analytics, and HubSpot marketing and website tools. This team
will work together to design the marketing experiments and analyze the results and you will take the lead on executing
the marketing experiments. The goal is to find a strong signal in our experimental results which will drive subsequent
experiments and accelerate our learning loop. The team mission is to discover product/market fit for our innovative,
live-safe products.
location: Las Vegas, Nevada
job type: Permanent
salary: $80,000 - 100,000 per year
work hours: 9am to 5pm
education: Bachelors
responsibilities:
Product/brand marketing training, experience with product development and innovation, and knowledge of how to
market through different channels are key. This person will work to drive innovation across new and existing
business segments along with executing consumer research to support initiatives. This person will be helping to
develop our product pipeline to reach new target consumers and create incremental revenue opportunities.
Our Social Media Manager will actively absorb and embrace the brand, Live Safe, Less Lethal, and marketing as a
career opportunity. You enjoy an entrepreneurial environment full of opportunities to contribute, be creative but also
flexibly turn-on-a-dime as the marketplace demands.
Must Haves
? Experimentation: Assist in identifying through experimentation the most pressing problems our customer
segment has. Assist in identifying through experimentation the must-have solutions to these problems.
These experiments entail a lot of messaging and use of marketing tools.
? Messaging : Test the messaging for our unique value proposition through the product website, Google Ads,
social media, email campaigns and video product presentations. Highlight product demonstration and
customer testimonials in product communications.
? Sales Funnel enhancement: Assist in identifying through experimentation the bottlenecks or constraints in
our sales funnel. A | B testing communications to maximize CTA (call-to-action) conversion on the product
website. Work to increase the number of incoming prospects (MQL - market qualified leads) and track
performance using Google Analytics and HubSpot tracking tools.
? Customer Segmentation : Assist in identifying distinct customer segments and shaping messaging for each
segment. Assist in identifying the communication path to this customer segment.
? Website Content Management : Social media posting and content management in HubSpot.
? Platforms used :
? Web content management systems (HubSpot).
? Social media: LinkedIn, Instagram, YouTube, Vimeo, Twitter
? Basic graphics software (image, logo resizing, conversion, PDF brochures)
? Video production software (editing, compositing, conversion, posting to Vimeo, YouTube)
qualifications:
Experience level: Experienced

Minimum 4 years of experience

Education: Bachelors
skills:
Marketing

HubSpot

Google Ads

Marketing Campaigns

Google Analytics

Content Management
Equal Opportunity Employer: Race, Color, Religion, Sex, Sexual Orientation, Gender Identity, National Origin, Age, Genetic Information, Disability, Protected Veteran Status, or any other legally protected group status.