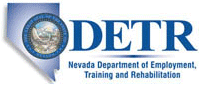 Job Information
Veterans Affairs, Veterans Health Administration

Social Worker - Local Recovery Coordinator

in

Las Vegas

,

Nevada
Summary
You could be part of an important initiative to provide mental health care for our nations Veterans! The Department of Veterans Affairs (VA) needs mental health professionals who possess the energy, compassion, and commitment to serve those who serve our Country. Whatever the job title, every position in VA will give you a chance to make a meaningful and personal contribution to the lives of truly special and deserving people - our Veterans. America's Veterans need you!
Responsibilities
This position may be eligible for student loan repayment through the VA Education Debt Reduction Program (EDRP). CLICK HERE for more information Major duties and responsibilities include: The Social Worker Program Coordinator function as the Local Recovery Coordinator (LRC) for VA Southern Nevada Healthcare System (VASNHS). The LRC serves all Behavioral Health programs in facilitating implementation of recovery-oriented services, which includes education of providers, veterans and their families on new recovery models of Behavioral Health care. S/he serves as the Early Psychosis Intervention Coordination (EPIC) clinical care team point of contact and will also provide recovery focused training to social work trainees/students, psychology interns/trainees, nursing students, and/or medical students as requested. The incumbent assumes responsibility for evaluating recovery model implementation efforts at the facility and VISN, if requested, and for ensuring adherence to policies and procedures from the National Recovery Advisory Council and National Recovery Coordinator with regards to recovery model fidelity in local programs. S/he will report to the Chief of Psychosocial Rehabilitation and Recovery (PSR&R) Services.
The incumbent serves as a Social Worker with full clinical privileges at the VASNHS. As a credentialed and approved VASNHS Social Worker, the incumbent diagnoses mental health disorders, conducts psychosocial assessments, treats mental health disorders through a variety of approved and evidence-based modalities, and provides adjunctive interventions for treatment of mental health disorders. Among the modalities that may be provided are individual, family, and/or group psychotherapies and others as approved by VASNHS. Work Schedule: Monday - Friday; 8:00am - 4:30pm
Financial Disclosure Report: Not required
Requirements
Conditions of Employment
Qualifications
To qualify for this position, applicants must meet all requirements by the closing date of this announcement, 03/09/2021. Basic Requirements: United States Citizenship: Non-citizens may only be appointed when it is not possible to recruit qualified citizens in accordance with VA Policy. English Language Proficiency: Social workers must be proficient in spoken and written English in accordance with VA Handbook 5005, Part II, chapter 3, section A, paragraph 3j. Education: Candidates must have a master's degree in social work from a school of social work fully accredited by the Council on Social Work Education (CSWE). Graduates of schools of social work that are in candidacy status do not meet this requirement until the school of social work is fully accredited. A doctoral degree in social work may not be substituted for the master's degree in social work. Verification of the degree can be made by going to the CSWE website to verify if that social work degree meets the accreditation standards for a master of social work: http://www.cswe.org/Accreditation/Accredited-Programs.aspx Licensure: Senior social workers must be licensed or certified by a state at the advanced practice level which included an ASWB advanced generalist or clinical examination, unless they are grandfathered by the state in which they are licensed to practice at the advanced practice level (except for licenses issued in California, which administers its own clinical examination for advanced practice). Grade Determinations: Social Worker (Program Coordinator) must have one year of experience equivalent to the GS-11 grade level. Experience must demonstrate possession of advanced practice skills and judgment, demonstrating progressively more professional competency. Candidate may have certification or other post-master's degree training from a nationally recognized professional organization or university that includes a defined curriculum/course of study and internship, or equivalent supervised professional experience. Licensure/Certification. Individuals assigned as social worker program coordinator must be licensed or certified at the advanced practice level, and must be able to provide supervision for licensure. In addition, the candidate must demonstrate all the professional knowledge, skills, abilities (KSAs) below: 1. Knowledge of program coordination and administration which includes consultation, negotiation, and monitoring. 2. Knowledge and ability to write policies, procedures, and/or practice guidelines for the program. 3. Ability to supervise multidisciplinary staff assigned to the program. 4. Skill in organizing work, setting priorities, meeting multiple deadlines, and evaluating assigned program area(s). 5. Ability to provide training, orientation, and guidance within clinical practice. References: VA HANDBOOK 5005/50, PART II, APPENDIX G39, dated: September 10, 2019 The full performance level of this vacancy is GS-12. Physical Requirements: Moderate Lifting (15-44 lbs); Light Carrying (under 15 lbs); Use of fingers; Walking 8 hours; Standing (up to 3 hours); Repeated bending (up to 1 hour); Climbing, legs only 3 hours; Hearing (aid permitted) and emotional/mental stability. Must be able to operate a motor vehicle on a regular basis.
Education
IMPORTANT: A transcript must be submitted with your application if you are basing all or part of your qualifications on education. Note: Only education or degrees recognized by the U.S. Department of Education from accredited colleges, universities, schools, or institutions may be used to qualify for Federal employment. You can verify your education here: http://ope.ed.gov/accreditation/. If you are using foreign education to meet qualification requirements, you must send a Certificate of Foreign Equivalency with your transcript in order to receive credit for that education. For further information, visit: http://www.ed.gov/about/offices/list/ous/international/usnei/us/edlite-visitus-forrecog.html.
Additional Information
This job opportunity announcement may be used to fill additional vacancies. It is the policy of the VA to not deny employment to those that have faced financial hardships or periods of unemployment. This position is in the Excepted Service and does not confer competitive status. VA encourages persons with disabilities to apply. The health-related positions in VA are covered by Title 38, and are not covered by the Schedule A excepted appointment authority. Veterans and Transitioning Service Members: Please visit the VA for Vets site for career-search tools for Veterans seeking employment at VA, career development services for our existing Veterans, and coaching and reintegration support for military service members. If you are unable to apply online view the following link for information regarding an Alternate Application.