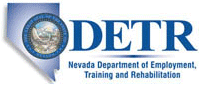 Job Information
DynCorp International LLC.

Sr Logistics Manager - Contingent Upon Contract Award

in

LAS VEGAS

,

Nevada
Job Summary
The Sr Logistics Manager is responsible for directing and coordinating activities of the logistics function for business unit or assigned program in accordance with company policies and procedures.
Principal Accountabilities
(Typical duties include the following, although specific duties vary by assignment or contract.)
Defines the goals, objectives and programs for the logistics system.

Establishes and implements effective logistics programs and processes to ensure continued success in customer satisfaction.

Develops customer service functions, physical distribution warehousing, production, and traffic strategies.

Formulates and administers logistics system policies and develops long range goals and objectives.

Leads in resolution of significant logistical dispute issues.

Plans, conducts and directs assigned department compliance with International Standardization Organization procedures and corporate policies and procedures.

Determines departmental budget that is submitted to departmental senior management for approval/disapproval. Monitors actual performance against budget through budget year.

Identifies areas of improvement to the logistical process.

Ensures personnel are trained, developed, and mentored to fulfill logistics responsibilities

Performs other duties as assigned.
Knowledge & Skills
Advanced knowledge of transportation, freight forwarding, and supply chain management

In-depth knowledge of logistical administration and cost controls.

Knowledge of the Federal Acquisition Regulation (FAR), Defense Federal Acquisition Regulation (DFAR) and related federal and state legislation and regulations.

Knowledge of various computer applications such as Microsoft applications (i.e. Excel, Word, Power Point).

Excellent oral and written communication skills.

Effective leadership, decision-making, and interpersonal skills.

Additional knowledge/skills may be required by contract or assignment
Experience & Education
Bachelor's degree in Logistics or Supply Chain Management. Two (2) years of experience in procurement may be substituted for each year of the four (4) years of college.

Fifteen (15) years experience in Air Force core regionalized supply chain functions (Stock Control, MICAP, and Equipment Management) to include retail supply processes.

Certified Supply Chain Professional (CSCP) (APICS) or similar certification
Job: *Project / Program Management
Title: Sr Logistics Manager - Contingent Upon Contract Award
Location: UNITED STATES-NEVADA-LAS VEGAS
Requisition ID: PR1902353
DynCorp International is an Equal Opportunity Employer of Minorities/Women/Individuals with Disabilities/Protected Veterans. DynCorp International provides reasonable accommodation for qualified individuals in accordance with applicable federal law. The company will provide reasonable accommodation for the known physical or mental limitations of qualified employees and applicants with disabilities unless doing so would impose an undue hardship on the company's operations. Applicants who need a reasonable accommodation during the employment application process should contact 817-224-7459. Please note that only those inquiries concerning a request for reasonable accommodation should call this number.